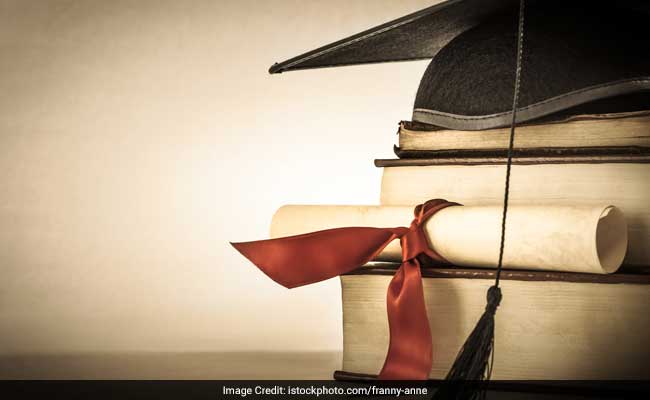 New Delhi:
Turkey and Turkish Universities is gaining popularity with Indian students in recent years with more than hundred 'Turkiye Scholarships' has been distributed among Indian students since 2012. Diplomatic visit by Turkish president Recep Tayyip Erdogan and the Central University Jamia Millia Islamia (JMI) conferring him with Degree of Letters (Honoris Causa) is expected to increase more
academic cooperation
between both the countries.
"We embrace students from all over the world coming to Turkey", the Turkish President who is currently in India, said before embarking on the official visit.
Turkiye Scholarships is a government funded program for international students. It is designed for international students who wish to study at universities in Turkey. The program is aimed at enhancing Turkey's relations with other countries in the fields of higher education and culture.
The Presidency for Turks Abroad and Related Communities is the responsible body for the Turkiye Scholarships. Being a member of the International Students Evaluation Board, the Turkish Ministry of Foreign Affairs also assumes tasks and responsibilities in the Turkiye Scholarships process.
In 2016, the Turkey received as many as 122,000 applications from 175 countries, according to the Presidency for Turks Abroad and Related Communities, which is responsible for the Turkiye Scholarships.
Since 2012, over 100 Indian students have received the scholarship, reported IANS.
"The mutual collaboration of both the counties in education sector, the exchange of students from both the countries will create a new facet in understanding the socio-cultural lives of both the countries", commented Naushad MK, a Phd Scholar at Jawaharlal Nehru University who has done his Masters from Turkey.
Naushad also said that, there is a strong Indian student community in Turkey constituted in the last year. The further flow of students, he added that, will enrich the Indian community in Turkey, which will work as a bridge of cultural exchange.
"I belong to a farmer's family from south India. It was unthinkable for people like me to come here to Turkey and get a high-quality education. I applied to 'Turkeye scholarships' and I was accepted," said Mustafa Ujampaaly, a PhD student at Ankara University, in a statement.
For Indian students, Mohammed Minhaj Khan, a PhD scholar said that, Turkey is a unique cultural experience.
"As Turkey belongs to a completely secular political system and moderate Sufi religious traditions, Turkish institutions stop any extremist and radical ideas and train students for moderation and constructive ideas of life", he said.
(With Inputs from IANS)
Click here for more
Education News