Teaching Under A Tree, How An NGO Made Primary Education Available To Underprivileged Children In Gurugram
The school not only aims at academics but also intends to build an inclusive learning environment promoting sports, creativity, hygiene and moral values.
Education
| Edited by
Anisha Singh
| Updated: Sep 27, 2017 6:23 pm IST | Source: NDTV
New Delhi:
Amidst the high rise buildings and gated societies of Gurugram, are slums which provide shelter to a huge migrant population who work at construction sites and as domestic helps in apartments. Kids in such slums are often neglected when it comes to education. These migrants don't have enough resources to send their kids to schools. Many of them are not able to get admission in Government schools due to lack of proper identity proofs. Sarvahitey, an organization started by 6 friends has devised an interesting model to make inroads in such communities and provide education to kids. 
This is the story of how they started a school in a slum in Sector 52, Gurgaon. One of Sarvahitey's volunteers, Ashish Sharma started visiting and communicating with the slum dwellers on a regular basis. He noticed a lack of formal education for children living there. 
"Ashish proposed the idea of starting a school in Gurgaon in a monthly meeting of Sarvahitey. At that time we were running 3 other schools in slums of Delhi and Noida. We decided to go ahead with this idea because some volunteers who were from Gurgaon, couldn't come to Delhi or Noida due to the distance", said Prem Prakash, Managing Trustee of Sarvahitey.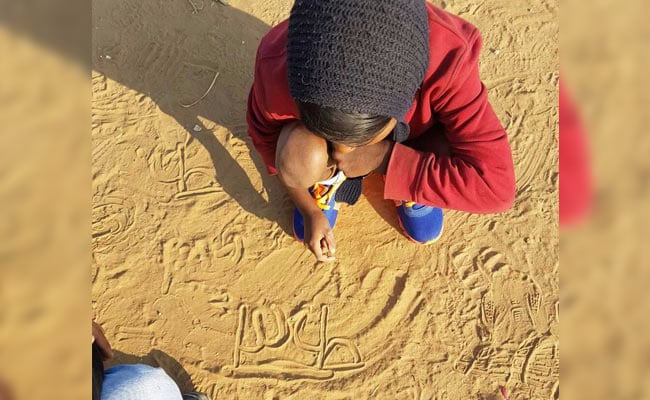 Ashish was able to achieve this by visiting them regularly for 2 months and through activities like playing Carom with the men and getting involved in solving domestic disputes. He very soon became a known face in the community and was able to pitch the idea of a school within the slum. 
On October 27, 2016 the first session of the school was held under a Neem tree with 40 children. Because most of the children had never seen a school or been a part of any organized event, they had to be called out from their houses for each day for at least 6 following months.
These children face a unique situation where the State Education Administration does not feel accountable to provide formal education primarily because they are migrants without a permanent residence. And their parents owing to their own lack of education and awareness, are not motivated enough to send them to a school. At this point, a school in their own slum was the only ray of hope. 
The present Vidya Vistaar, Sarvahitey is a volunteer based schooling model which aims to provide education to the underprivileged by making social work a way of life for young working individuals. The Gurgaon project is one of the 7 such projects running across the country.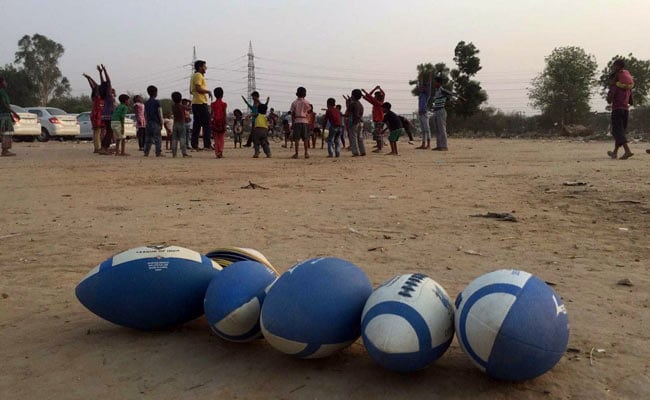 The school not only aims at academics but also intends to build an inclusive learning environment promoting sports, creativity, hygiene and moral values. For instance, drawing competitions are held every week along with football sessions, singing, poetry reciting and acting. There are sessions taken by visiting faculties in health, hygiene and moral values. Also Yoga is practiced at the end of every school day to instill a healthy lifestyle. 
The school started with 40 Children under a tree out in the open. Today it has 140 children including kids from nearby slums in a 25*16 feet tin shed. It is painted by the kids with their favorite animals, fish, birds and flowers. Initially it was a group of children with different age groups and no mapping of their learning levels. The school now has three sections classified according to their learning and NCERT syllabus. 25% of the children are also going to a formal government school. 
The school has been successful in instilling values of education in not only the children but also the community itself. Slowly and steadily this migrant shelter is turning into a group which is able to value education as a possible means for a better future.
Click here for more
Education News