SWAYAM Examination In December; Register For Exam Till This Date
MHRD will conduct SWAYAM examination 2018 in December.
Education
| NDTV Education Team | Updated: Oct 24, 2018 1:12 pm IST | Source: NDTV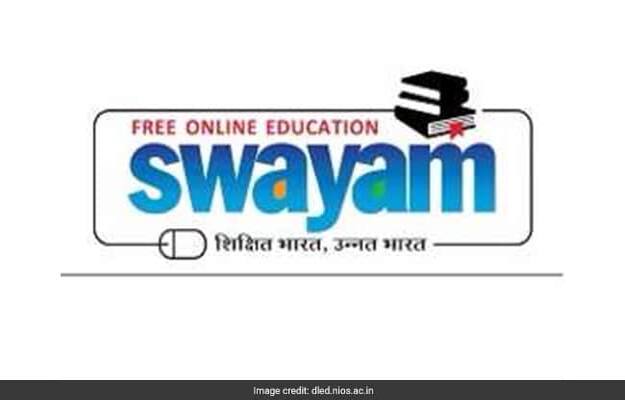 New Delhi:
MHRD will conduct SWAYAM examination 2018 in December. The exams will be held on December 1 and December 2, 2018. Students who are enrolled in SWAYAM courses can register for the exam. The last date to register for the exam is October 29, 2018. Candidates can register for the exam through the link provided on the official SWAYAM portal. 
SWAYAM is a programme initiated by Government of India which is a digital initiative that brings learning resources to all, including the most disadvantaged.
IGNOU Begins Online Application For B.Ed. Entrance Test January 2019
There are 115 SWAYAM courses for which the exams will be conducted. Exam would be conducted in two slots every day - a total of four exam slots. 
The examination fee for each course is Rs. 1000 for general candidates and Rs. 500  for SC/ST/OBC/PwD and women candidates. The original certificate should be produced at the exam centre for verification. The exam fee for candidates who successfully clear the exam will be reimbursed. 
The students who successfully clear the examinations i.e. score 40% or more will be issued a certificate by Ministry of Human Resource Development. In case of credit transfer the credits would be transferred to the concerned university/ Institute.
About SWAYAM
SWAYAM is an interactive IT platform which hosts courses taught in classrooms from 9th class till post-graduation and can be accessed by anyone, anywhere at any time. These courses have been prepared by the best teachers in the country and are available, free of cost to the residents in India.
At the end of each course, there is a provision for an assessment of the student through proctored examination and the marks/grades secured in this exam could be transferred to the academic record of the students. 
UGC has already issued the UGC (Credit Framework for online learning courses through SWAYAM) Regulation 2016 advising the Universities to identify courses where credits can be transferred on to the academic record of the students for courses done on SWAYAM.
Click here for more Education News