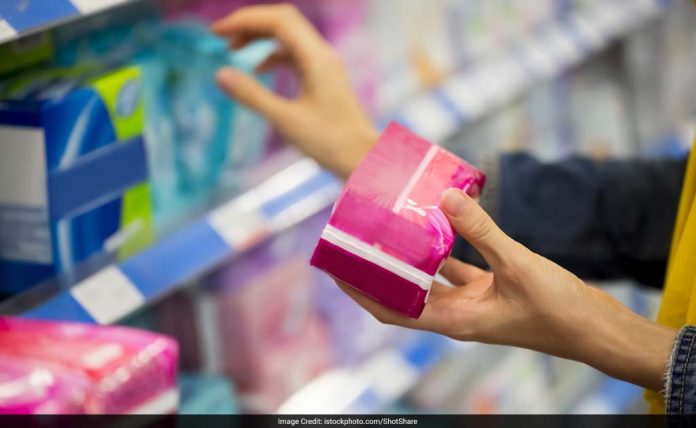 New Delhi:
Students Federation of India (SFI) demanded an immediate withdrawal of the added taxation on sanitary napkins and asked the government to ensure the maximum reach of the menstrual protection tools in lowest prices. According to SFI, in the recent budget of Narendra Modi government, sanitary pads are considered as luxury items and taxed accordingly, but, the reality is that these are utter necessity of a woman for healthy life.
Quoting a study by AC Nielsen, an SFI Statement said that, among woman who does not use sanitary pads Reproductive Tract Infection (RTI) is 70% more common than those who have the access to it.
The gynaecologists involved in this study also claims use of tampons can reduce the risk of cervical cancer and many more diseases related to the reproduction system, said the statement.
"Condoms and Contraceptives are announced to be tax free as they are essential for the reproduction health, but it is astonishing how the government after this harsh reality also don't find the urge of making sanitary napkins free or at least tax free", added the statement.
"Sanitary pads should be considered as a health necessity and ideally to be provided to every underprivileged girl for free or in nominal cost, as a large sections of them, due to social taboo and economic reasons cannot not attain a satisfactory menstrual hygiene," said Dipsita Dhar, member of Central Executive Committee of SFI and all India girls Convener of the organisation.
"Recently Kerala government had assured to put sanitary pad vending machines across the schools, which is a welcome step. The central government too should take some inspiration from this and should stop taxing woman for being woman," she added.
Earlier, Congress leader and Silchar MP Sushmita Dev, in a letter to Finance Minister Arun Jaitley, said that sanitary napkins are "unfairly taxed" by deeming it as a luxury product and not as a necessity to safeguard health.
She has said that the product is taxed up to 14.5 per cent based on the state one lives in and after the the GST it will be taxed at 12 per cent.
In a Women's Day gift this year, the AAP government announced
reduction in tax
on sanitary napkins from 12.5 per cent to 5 per cent. Citing the government's concern for hygiene of women, Deputy Chief Minister Manish Sisodia made the announcement in the budget for 2017-18. While sanitary napkins costing Rs 20 have been made tax free, those priced above will attract a reduced tax of 5 per cent.
(With Inputs from PTI)