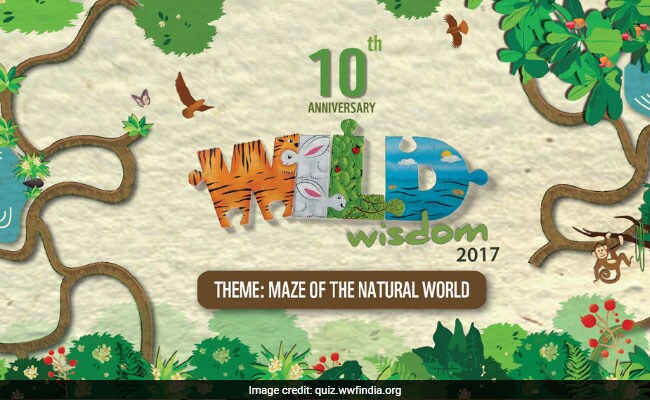 New Delhi:
Central Board of Secondary Education has begun the registration process for CBSE-WWF-India Wild Wisdom Quiz 2017. The registrations are open for Primary and Middle School and Senior School students affiliated with CBSE. The last date to register online is August 15, 2017. Registration can be done either by school or individually by a student. The registration process can be completed on the WWF India official website. Apart from the quiz there is also a Poster making competition which is open for Junior School Students (students in class 3-8).
The official WWF India website says that the last date for registration is July 31, however upon contacting them they confirmed that the deadline has been extended. Registration can be done on the following website till August 15: https://quiz.wwfindia.org/wwq/
It is a national-level competition which is divided in three stages - School level, City level, and National level. The theme for this year is 'Maze of the Natural World'. For Primary School students (class 3-5) there will be only two stages of the quiz, that is School-level and City-level. For Middle School students (class 6-8) there will be three stages that is School-level, City-level, and National-level finale in Delhi. For Senior School students (class 9-12) there will be three stages of online test.
The Wild Wisdom Quiz was started in 2008 as an initiative to make students aware about India's rich biodiversity and natural heritage. Currently it is Aisa's biggest and India's only National level Wildlife quiz. Wild Wisdom 2017 will be conducted in more than 15,000 schools in 15 cities across India. This year the quiz will also be conducted internationally in Nepal as well. The top 3 winning teams (Middle level) will be taken on a sponsored trip to Camp Hornbill in Ramnagar, Uttrakhand. The Prize for the winning teams from Senior School level is yet to be announced. The detailed information about the stages and prizes for the quiz is available on the WWF India official website.
Click here for more
Education News