New Delhi:
Prime Minister Narendra Modi today interacted with students from across the country over
the ongoing board exams
through his '
Pariksha Pe Charcha
' event and said they should compete with themselves instead of competing with others. The
Pariksha Pe Charcha
interactive session which was held at Talkatora Stadium here, was organised days after the Prime Minister launched his book "Exam Warriors", a collection of anecdotes from his growing up years.
During the interaction
, he told the students they were not talking to the Prime Minister of India but to a friend.
Top Quotes By Prime Minister Narendra Modi From Pariksha Pe Charcha
Here are top quotes from Prime Minister Modi from
Pariksha Pe Charcha
event: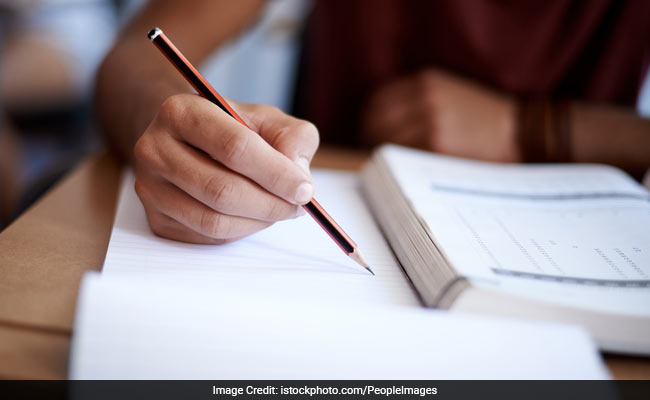 Prime Minister Narendra Modi on Friday interacted with students from across the country over exams
"You should compete with yourself. Stop competing with others and start competing with yourself"
"In our society teachers are like family members. Such a spirit was more common earlier and we have to reignite this spirit further today"
"I would request parents not to make the achievements of their child a matter of social prestige. Every child is blessed with unique talents"
"Do not bother about how many hours your friends study. Think- you studied for a certain number of hours on one day, better that the next day"
"Self-confidence comes by challenging ourselves and working hard. We should always think of bettering ourselves"
"For students, one time table or a schedule can't be appropriate for the full year. It is essential to be flexible and make best use of one's time" PMO
"During exams, sleeping is vital but more important is the quality of sleep"
"Always remember what every parent sacrifices for the well-being of the child"
"Concentration isn't something that has to be specifically learnt. Every person does concentrate on something or the other during the day, it may be while reading, hearing a song, talking to a friend"
"In addition to the right skills and the means, what a student needs is self-confidence"
"Always keep the student in you alive"
"We all have heard of IQ (Intelligent Quotient) and EQ (Emotional Quotient). It is essential that we have a healthy balance between IQ and EQ. Emotional bonding is extremely important for the overall development of a human being. Intelligence without an emotional connect will not be able to give the optimum benefit. IQ might guarantee you some success, but it is EQ that gives your aim, your mission a purpose"
"We must know how to 'defocus', learn how to destress. We should take time out to go out and play, listen to some music, do some art, in order to leave the tensions of our studies behind for a while... We must also connect with nature. Appreciate nature. That at times works as a great stress-buster"
"Parents who impose their own dreams on their children do a big harm to them. Understand what your child is good at, don't plan their lives before time"
(With Inputs from IANS)
Click here for more
Education News