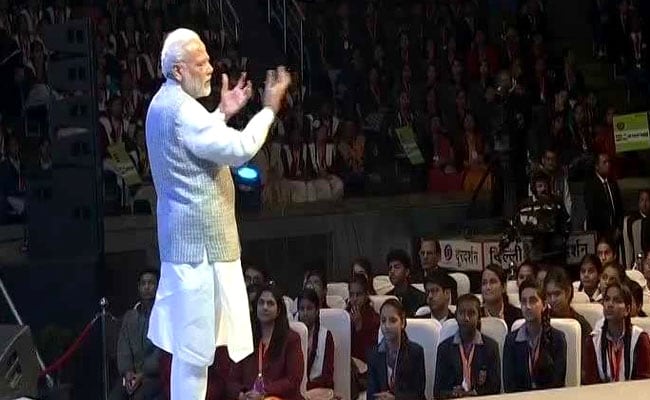 New Delhi:
Prime Minister Narendra Modi interacted with the students of Class 10 and 12. An interactive session named "
Pariksha Par Charcha
", also being dubbed as "
Exam Ki Baat
" has been organised at Delhi's Talkatora Stadium. Lakhs of students from across the country participated in this interaction. Last week, the Prime Minister had asked the students to share their thoughts on the upcoming examinations and suggest stress-busting techniques through the Narendra Modi app and the MyGov app.
Here are the highlights of the PM Modi's "Pariksha Par Charcha" session:
PM Modi on Yoga:
We all have heard the benefits of each Yoga Aasan (posture)... yes, each has its benefit and there is a science behind it, but when we start Yoga, we must do so with the easiest Aasan, one that comes naturally to us. Don't try to start off by doing something difficult.