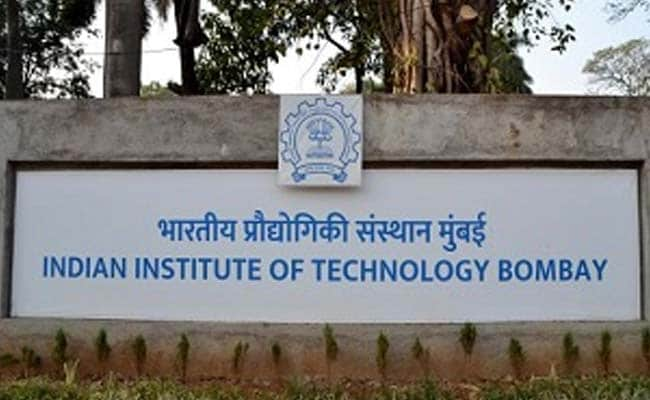 Mumbai:
In one of the globally unique steps, SoULS (Solar Urja through Localisation for Sustainability) initiative of Indian Institute of Technology (IIT) Bombay will train Solar Lamps assembly to more than 100,000 students from over 650 schools across the country including all 29 states and 6 union territories. This will mean solar lamp assembly and distribution at multiple locations on this Gandhi Jayanti happening on October 2, says a release here.
Students will also pledge to practice non-violence towards their environment on the occasion of this Gandhi Jayanti, the birth anniversary of Mahatma Gandhi.
IIT Bombay, according to the release, will mark this day as International Day of Non-Violence to Environment to disseminate the message of sensitizing towards the environment and introspecting the effects of human actions on degrading the environment.
IIT Bombay, IBM Team Up To Accelerate AI Research In India
IIT Bombay's Powai campus alone will create more than 5000 Student Solar Ambassadors participating from 100 odd schools of Mumbai at an event, which will be organised at IIT Bombay Campus.
This one-day workshop is in line with the initiative of Ministry of New & Renewable Energy (MNRE) of access to clean energy for everyone, said the release.
"Student Solar Ambassador Workshop is a multi-city, global record creating event that will see participation from children across the country," Professor Chetan Singh Solanki of IIT Bombay said.
Prof Solanki heads the SoULS project.
"We aim to catch them young, train and sensitize our future generation who will be able to adopt and use solar technology easily as they grow. This goes a long way in reaffirming India's commitment to the Paris Climate Agreement and MNRE's goal to installation of 100GW of Renewable Energy by 2022," he added.
IIT Bombay Generates Rs. 17.99 Crore Revenue, Highest Among IITs
IIT Bombay through its flagship program, SoULS has trained many local, rural people to assemble, distribute solar study lamps through its completed Million SoULS Program and the on-going government sponsored 70 lakhs and 5 lakhs solar study lamp schemes, said Professor Solanki.
Participating students will be a part of this world record event, take home one solar study lamp with a panel assembled by themselves and receive a certificate of participations. In order to execute this mega event-workshop across the country, there are 851 training centres with more than 2000 trainers including 895 women from the Self-Help Groups of SoULS project and 350 student trainers at IIT Bombay.
As a pilot project, earlier in 2017, SoULS had organized a 1-day solar study lamp assembly workshops at two Jawahar Navodaya Vidyalaya schools training 875 students by expert trainers from IIT Bombay in technical testing and assembly of solar lamps in a single day workshop, which was very well received.
Click here for more Education News