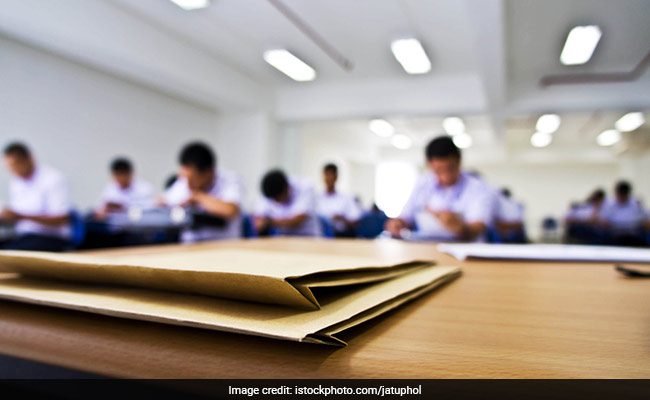 New Delhi:
NEET has resulted in ensuring better and minimum standards of medical education curbing malpractices in medical admission, said Minister of State Health and Family Welfare, Ashwini Kumar Choubey today. The minister in a written reply in the Rajya Sabha here today also said National Eligibility cum Entrance Test (NEET), which is held as entrance examination for admission to medical courses in the country, led to greater transparency and reduced the burden on prospective students of appearing in multiple entrance exams.
"Section 10D of Indian Medical Council Act, 1956 prescribes conducting of a uniform entrance examination namely National Eligibility cum Entrance Test (NEET) for admission to all medical educational institutions at undergraduate and post-graduate level," said the minister in the upper house.
Accordingly, Mr. Chaubey added that NEET has been introduced from the academic year 2016-17 and the said examination was successfully conducted in 2017 also.
"The provision of the IMC Act, 1956 for conducting NEET apply across the country without any exemption to any State," the minister informed the parliament.
He also said the Graduate Medical Education Regulations, 1997 and Postgraduate Medical Education Regulations, 2000 have also been amended to provide for common counselling for admission to medical courses making the entire admission process transparent and merit based.
However, the minister told the Parliament last week that there are 437 vacant seats in MBBS course for the academic year 2017-18. The minister also said that, it is not permissible to fill up the vacant seats from NEET qualifiers before NEET 2018, because the process of admission to the medical courses through a common counselling is to be completed in accordance with the statutory time schedule which provides that no admission in the MBBS course is allowed after August 31.
The NEET examination process witnessed several controversies, including court cases over setting difficult question papers for vernacular language students and
protests, especially in Tamil Nadu
state for the exception from the national level exam.
NEET, in its third year now, will be conducted on
May 6 this year
. NEET 2018 will be conducted for admission in MBBS/BDS courses for all the seats of MBBS/BDS throughout the country except for AIIMS and JIPMER Puducherry.
The question paper, this year will be set in 11 different languages - Hindi, English, Urdu, Gujarati, Marathi, Odiya, Bengali, Assamese, Telugu, Tamil and Kannada.
Click here for more
Education News