New Delhi:
Central Board of Secondary Education (CBSE) has enabled the NEET admit card 2017 download link. With the release of admit cards for NEET 2017 May Exam, the long wait of candidates has come to an end. NEET 2017 admit cards were supposed to be released on 15 April 2017. However later that day, the Board released an update mentioning about the delay and mentioned about issuing the same on 22 April. The examination is scheduled to be held on 7 May 2017,
nationwide in 104 cities
. Immediately after downloading the NEET 2017 admit card, candidates must first cross check the entries made therein.
Before going for the examination, candidates must be thoroughly aware of the examination rules and exam hall etiquettes.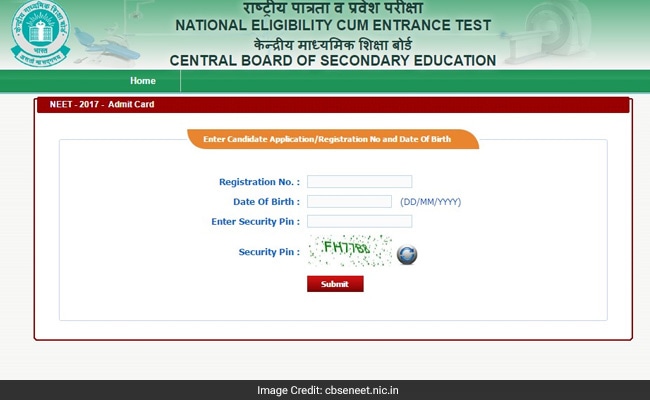 Read: How to download NEET 2017 admit card online
A plea was heard by Supreme Court of India
to reschedule the NEET 2017 exam, but the upper court refused the prayer suggesting the preparations have been already made for May 7.
The official website of NEET was down; however it has started working now. Candidates can now download the admit card with ease.
In case candidates face similar issue while downloading the admit card, do not get anxious and wait for a while. Admit cards will be available on the website for a longer duration. Candidates can download the admit card during off peak hours.
This year a total of 1135104 candidates have registered for NEET exam 2017. The Board will conduct the examination for such massive number of examinees in about 2200 institutions, across the country.
For all
updates on NEET 2017 click here