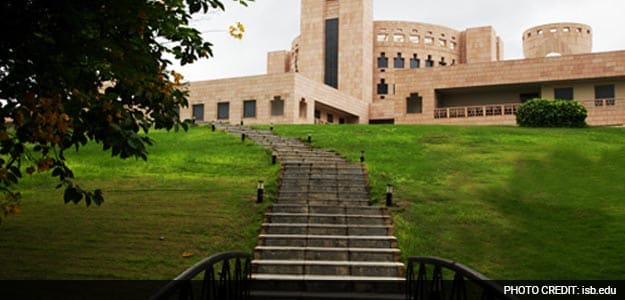 Hyderabad:
The Indian School of Business (ISB) and SAP Labs India have entered into a collaboration to nurture technology-based start-ups in the social space, focusing on ventures which are working in areas that have relevance to national priorities. According to a statement issued by the ISB, titled Jumpstart Social Enterprise Accelerator, the programme aims to identify and support 10 early stage and 5 growth stage promising ventures by providing guidance, mentorship and scaling up their technology solutions that can bring about a large scale impact in the lives of common people.
Start-ups targeting sectors such as education, healthcare, water and sanitation, energy, agriculture, financial technology, infrastructure, livelihoods and others are eligible to apply for the programme, it said.
Mr Rajendra Srivastava, Dean, ISB said, the B-School is committed to its goal of taking on a larger role of incubating and supporting entrepreneurial ideas as well as scaling up ventures that will potentially generate employment, foster economic and social progress and create significant social value for the country.
"The ISB SAP Jumpstart accelerator programme is one such initiative to support promising entrepreneurs in thinking big and help scale their businesses to create impact in areas of national priority and help build a better tomorrow," he said.
"Through this initiative, we are supporting in creating investible and growth oriented social enterprises which can contribute to the economic development of our country," said Mr Dilipkumar Khandelwal, Managing Director of SAP Labs India.
Read also:
ISB Launches Research On Impacts Of Aadhaar
ISB Placements 2017: Over 39% Increase In recruiters, Rs. 22 Lakh Average Salary
WhatsApp VP Neeraj Arora Announces Scholarship For ISB Students
ISB Gets EQUIS Accreditation; Re-Accreditation From AACSB
Click here for more
Education News
(Except for the headline, this story has not been edited by NDTV staff and is published from a syndicated feed.)