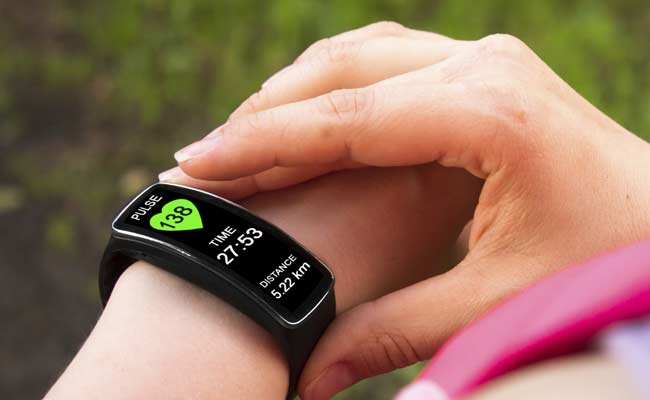 New Delhi:
Going a step ahead in tightening the chances of malpractices in the exam hall, Council for Indian School Certificate Examinations (CISCE) has asked schools to ensure that students do not wear digital watches to the exam hall from this year. Students appearing for the ICSE and ISC examinations will not be allowed to wear smart and digital watches to exam halls from this year. CISCE has recently sent a circular to this effect to the principals of affiliated schools, Nabarun Dey, the general secretary of the Bengal chapter of the Association of Heads of ICSE Schools, told PTI today.
"The circular, issued by CISCE Chief Executive and Secretary Gerry Arathoon, said the respective institutions should ensure that candidates from their schools do not carry digital watches during examinations. They are only allowed to wear analogue watches," Nabarun Dey said.
Students will be told about the circular by their respective schools while collecting their admit cards. The move will ensure that candidates do not resort to unfair means while writing their exams, he said. Welcoming the move, Sujoy Biswas, the principal of Ram Mohan Mission School, in the southern part of the city, said gadgets of any kind should not be allowed in the exam hall.
The ICSE exams for Class X are scheduled to begin on February 26 and end on March 28 whereas the ISC exams for Class XII have been slated between February 7 and April 2.
CBSE class 10 and 12 board exams will begin on 5 March. While class 10 board exams will continue till 4 April, for class 12 students the exam will continue till 12 April 2018. For quality assessment and timely declaration of the CBSE results, the Board had asked affiliated schools for nomination and deployment of regular teachers for the evaluation of answer scripts of secondary and senior secondary school certificate exam 2018. In order to ensure quality assessment, the Board has decided to induct large number of experienced teachers for evaluation of answer copies.
(With Inputs From PTI)