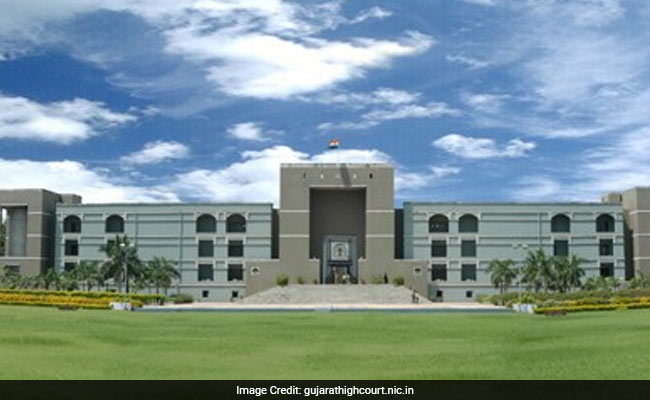 New Delhi:
The Gujarat High Court today sought the state government's stand on a plea by a group of CBSE- affiliated private and minority schools against the capping of their fees from Rs 15,000 to Rs 27,000 under a state law. A division bench of Chief Justice R Subhash Reddy and Justice V M Pancholi sought the government's stand issuing it a notice on the plea by the private and the minority schools challenging their inclusion in the Gujarat Self Financed Schools (Regulation of Fees) Act.
While issuing the notice, the bench also extended by 20 days the May 25 deadline for these schools to submit their proposal to the Fee Regulation Committee if they charge or propose to charge fees higher than what have been prescribed by the Act.
While giving the interim relief by extending the deadline for filing their proposals to the committee, the bench slated June 15 as the next date of hearing of the plea filed by the schools.
The bench on June 15 would decide whether to stay the submission of proposals by these schools. Lawyer Nikunt Raval, who represented these schools, told the court that these schools have to submit a financial audit to the CBSE as part of the affiliation process, which includes the details of fees charged by them.
The petitioners also said the CBSE and the state government may differently assess their proposals regarding determination of fees, and hence it could be conflicting.
The group of CBSE-affiliated minority schools also argued against the Act, saying that they were already being regulated by both the CBSE and the National Commission for Minorities and accordingly, they cannot be put under the ambit of the new Act.
They said they are also protected by the Article 30 of the Constitution, which guarantees the minorities' rights to establish and administer educational institutions, and the Act should not apply to them.
The state government passed the Gujarat Self Financed Schools (Regulation of Fees) Act, 2017 in March this year for all private schools, including those affiliated to the CBSE and the minority schools, and issued rules for the Act on April 25.
As per the rules, all private schools that charge fees more than what it has been prescribed in the Act, need to submit their proposal to the Fee Regulatory Committee, the deadline for this year being May 25.
The Act provides for setting up of four such committees in four zones, having their headquarters at Ahmedabad, Surat, Vadodara and Rajkot.
The annual fee structure prescribed in the Act for primary, secondary and higher secondary schools are Rs 15,000, Rs 25,000 and Rs 27,000, respectively.
(Except for the headline, this story has not been edited by NDTV staff and is published from a syndicated feed.)