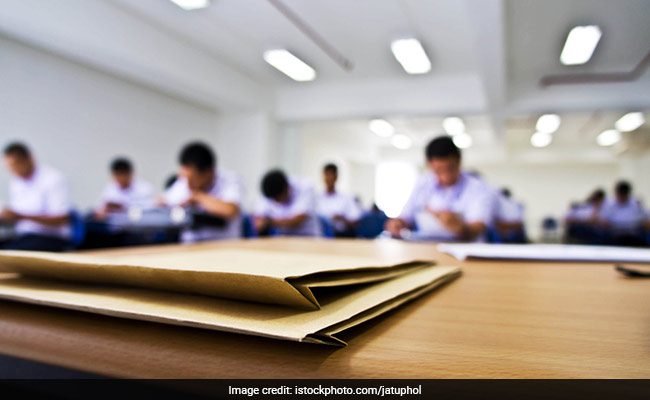 New Delhi:
The Educational Testing Services (ETS), known for conducting the global TOEFL and GRE tests, is keen on partnering with the HRD Ministry for the Centre's ambitious National Testing Agency (NTA) project. The non-profit company also wants to join hands with the Indian government in its skill development initiatives and develop standarised skill tests to help employers during recruitment, Global COO of ETS David Payne told PTI in an interview.
In an effort to relieve the CBSE, the AICTE and other agencies from the responsibility of conducting entrance tests, the Union Cabinet had in December last year approved the setting up of the NTA with an aim to bring in high reliability, standardised difficulty level for assessing the aptitude, intelligence and problem solving abilities of students.
"The core part of developing any kind of testing agency is for people to have confidence in its reliability. We are in the process of discussion to understand what kind of testing they (NTA) really want to do. We have worked with our government's to develop similar kinds of test keeping in mind their local context and dynamics, the COO of the US-based company said.
"We have been doing this for over 70 years and can bring value with our technical expertise and global reach. Ultimately, its up to the government how they want to go ahead with it," he added.
Payne explained hat India is a huge market for both the Graduate Record Examination (GRE) and the Test of English as a Foreign Language (TOEFL)
"In terms of volume, for GRE, India is the second largest market after the US. We tested around 78,000 students in 2017 where as for the TOEFL programme, India is consistently in the top five countries and we tested around 66,000 students last year, he said.
On the ways in which ETS can partner with the skill development initiatives, Payne said, "To have skill development with out a way of measuring the impact, skill development will not be useful, but also we are having tests that are standardised and reliable and worthy of being considered."
"I think there is a need to link skill development with the needs of employers, the glue that holds them together is high quality standardised testing. One way to go about it is that new tests can be introduced and standardised to make them reliable," he said.
Educational Testing Service (ETS), founded in 1947, is the world's largest private non-profit educational testing and assessment organisation.
ETS develops various standardised tests primarily in the United States (US) for K 12 and higher education, and it also administers international tests including the TOEFL, TOEIC (Test of English for International Communication), GRE, general and subject tests, and the Praxis test series in more than 180 countries and at over 9,000 locations worldwide.
(This story has not been edited by NDTV staff and is auto-generated from a syndicated feed.)