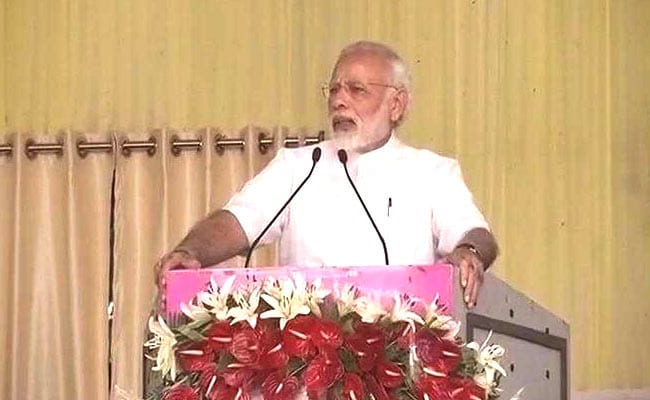 Patna:
While addressing the gathering at Patna University today, Prime Minister Narendra Modi said the government intends to unshackle Universities and will provide Rs 10,000 crore to 20 varsities to ensure that they are counted among the best in the world. He further added that the government is planning to make 20 world class universities (10 each from private and government universities). "My government took an important step towards unshackling the IIMs, freeing them from the clutches of restrictions and regulations set by the government. "We intend to do the same for our universities and ensure that our centres of higher learning figure among the best 500 in the world," PM Modi said lamenting that none of the Indian universities make it to the top 500 globally.
"Long back, while on a visit to Taiwan, I told a friend that we, as a nation, have moved from snakes to the mouse," he said throwing light on the fact that "earlier we were seen as a land of snake charmers, exorcism and superstitions."
In his speech he stressed on the need for "learning and innovation" and asked Universities to give up old teaching methods which focused on "cramming students' minds with information".
On the occasion of centenary celebration of the varsity which was also graced by the presence of Union Ministers Ravi Shankar Prasad, Ram Vilas Paswan, Ashwini Chaubey and Upendra Kushwaha, he also remarked "there is no state in the country where one does not find a Patna University alumnus among the top five bureaucrats. I have had the opportunity to work with many such bright officers".
PM Modi said, "We are a nation of 800 million young people, 65 per cent of our population is below the age of 35 years. There is nothing that we cannot achieve with such a huge demographic advantage."
(With Inputs From PTI)
Click here for more
Education News