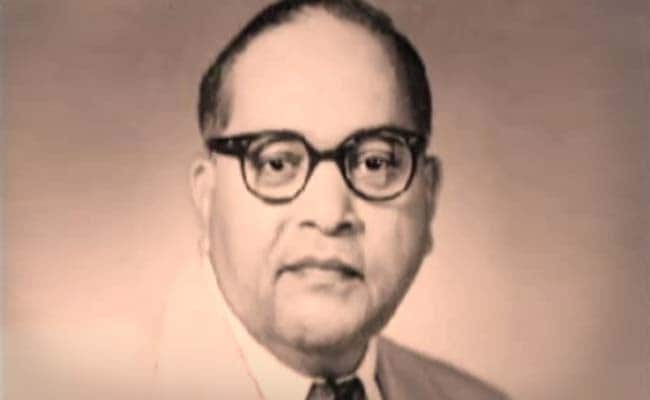 New Delhi:
Bhimrao Ramji Ambedkar or Dr. BR Ambedkar was born in April 14, 1891, is popularly known as Baba Saheb, the principal architect of the Indian Constitution, was also a jurist, economist, politician and social reformer who inspired several social movements later. Dr. BR Ambedkar, who campaigned against social discrimination against Untouchables (Dalits), was the first law minister of independent India. Today, the President of India, Ram Nath Kovind led the
nation in paying homage to 'Bharat Ratna' Baba Saheb Dr. B.R. Ambedkar
on his 62nd Mahaparinirvan Diwas. The President offered floral tributes at the statue of Baba Saheb at Sansad Bhavan Lawns in the Parliament House complex this morning.
#PresidentKovind paid floral tributes to Dr B.R. Ambedkar on his Mahaparinirvan Diwas at Parliament House Lawns, New Delhi pic.twitter.com/zDthBf0HZy

- President of India (@rashtrapatibhvn) December 6, 2017
Dr. BR Ambedkar: Important Things Students Should Know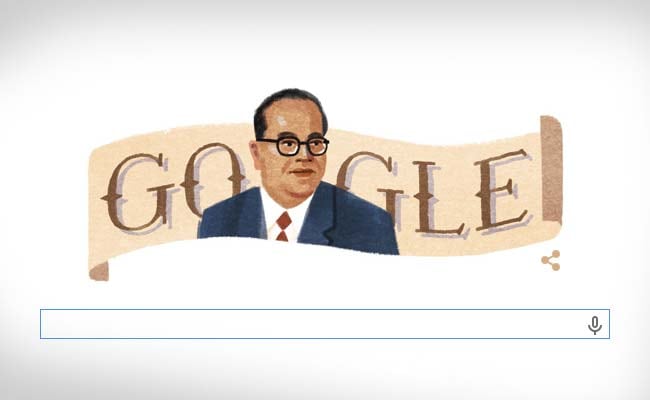 Google celebrated 124th birth Anniversary of Dr B R Ambedkar by posting his animated picture on its homepage.
Dr. Ambedkar was a prolific student, obtained doctorates in economics from both Columbia University and the London School of Economics. In 1990, the Bharat Ratna, India's highest civilian award, was posthumously conferred upon Dr. Ambedkar.
Baba Saheb Ambedkar's role is important in
constitutionalising
India, evident first in his witness to the 1919 Southborough Committee on Franchise, followed by his intervention in the 1930 Round Table Conference in London, where he defended compensatory discrimination for the untouchables
in opposition to Mahatma Gandhi
.
As an avowed supporter of equality, Dr. Ambedkar rejected the idea of birth-driven social segregation and he strongly felt that the social order of caste was antithetical to the political institutions of democracy.
Being born an 'Untouchable', Dr. Ambedkar faced caste discrimination of the worst kind. He was treated like a leper and was shown his way out of hairdressing salons, hotels, temples and offices. Despite this stigma he worked his way forward fighting discrimination at every step and achieved the highest degrees from world-famous universities and rose to become one of the makers of modern India.
As a scholar, Baba Saheb Ambedkar wrote several books on caste, economics, sociology, law, history and politics.
As a mass leader, he led social, political and labor movements, and founded political parties and colleges.
"Ambedkar achieved what was virtually impossible for his people to achieve. He obtained what was beyond the dream of his community. Taking a vow of ridding untouchability and inhuman injustice, he rebelled against Manu, Ancient India's lawmaker, the supporter of the caste system, and dethroned him. Ambedkar insured by his efforts that untouchability was abolished in the Constitution of Independent India. This was a victory unparalleled in the history of India," wrote Indira Y. Junghare, University of Minnesota.
Finally, here are some lines from a
folksong of the Mahars
:
"
Seeing the condition of the poor,
King Bhima boiled.
He blew the horn of revolt,
And called the hero in him to work.
Sleep, baby, sleep. Sleep, baby, sleep.

"Ambedkar roared:
" I'll destroy the kingdom of rich merchants and priests.
Ending all oppression
I will raise the banner of equality."
Sleep, baby, sleep. Sleep, baby, sleep.
.."
Click here for more
Education News