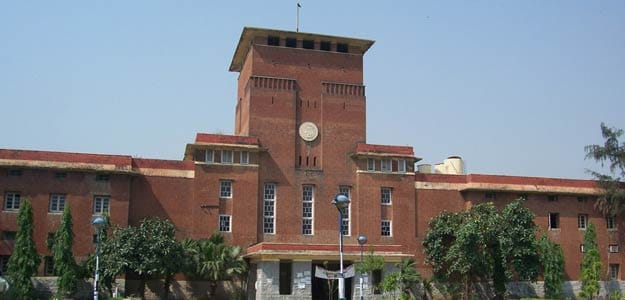 New Delhi:
The third cut-off list for admissions to various Undergraduate Courses (based on merit) of the University of Delhi for the Academic Year 2017-2018 has been released today. Different colleges of the University of Delhi will also release cut off on their website separately. The details of the minimum cut-off percentage of marks (for third admission list) at which admissions to various courses have been offered by different colleges are given below. For details, with regard to variation in cut-off percentage, the candidates are advised to contact the respective colleges on Friday, July 7, 2017.
As per schedule already notified, the eligible candidates who meet the requirements notified in the third admission cut-off list are further advised to complete their admission formalities in the Colleges concerned within the stipulated time, as notified earlier on the University Website.
Delhi University concluded the Undergraduate (UG) admission process
on the basis of second cut off two day ago and the admission fee payment was concluded on same day at noon.
Read also: DU Third Cut Off List 2017: No Major Change For Top Colleges And Courses
According to reports after the admission drive on the basis of second cut off, more than 50% seats have been filled in most of the campus colleges. As per estimation, there are still 28,000 seats left vacant for which the University will release the third cut off list. In the second cut off, there had been only marginal difference for most of the colleges and courses.

DU UG Admission 2017 Third Cut-Off: Check Complete List Here
University of Delhi has released the third cut-off list today and the candidates who are waiting for the cutoff details of various colleges may check the complete details here:

DU UG Admission 2017: Marginal Drop In Third Cut-off
DU colleges have released their third cut-off list of this year, making little to no change in the popular courses and closing down admissions for many. In the cut-off lists released on late Thursday evening, one of the top colleges in the country, SRCC closed admission for its two courses (B.Com Honors and Economics Honors) in most categories.
Another sought after college from North Campus, Miranda House College has closed admission for Economics (Honors).
Hindu College also decided not to issue a third cut-off for B.Com (Honors), while keeping a same cut-off for Economics (Honors) at 97.25 per cent, reported IANS.

DU UG Admission 2017: LSR Third Cut-Off Out, 0.25 % Dip In Most Courses
LSR reopened the BA (Honours) Economics admission process in general category after keeping it closed for the second cut-off list. It has kept the cut-off unchanged for the admission in general category with 97.5 per cent for BA (Honours) Economics course.

For BA (Honours) English Course, LSR brought the cut-off down to 97% from 98% while it reduced the cut-off to 97.5 in BA (Honours) Journalism course. In second Cut-off it was 97.75.

In BA (Honours) Political Science, the cut-off is 97.25, with a difference of 0.25 percent.

Click here for more Education News