New Delhi:
Highlights
Zimbabwean woman allegedly tried to smuggle party drugs worth Rs 15 crore
She was caught with 3 kg of Methamphetamine at Delhi airport
Betty Rame was handed over drugs by an African man in Delhi: Officials
A Zimbabwean woman was caught at the Delhi airport with close to three kilograms of party drugs earlier this week. Security officials said the woman was carrying drugs worth Rs. 15 crore which she was trying to smuggle to Manila in Philippines via Goa.
Here is how it unfolded. Central Industrial Security Force (CISF) officials got a tip-off from the Narcotics Control Bureau about a foreign woman carrying drugs on Monday. On the same evening, Betty Rame , a Zimbabwe citizen, reached the departure terminal of the Indira Gandhi International Airport at around 8:30 to catch a flight to Goa. Just as she was about to enter the airport from Gate 3, a security official stopped her.
Betty Rame was then frisked and made to give her baggage for checking. When the officers passed her suitcase through the X-BIS machine, officials spotted an image which looked suspicious. On lifting it, it seemed unusually heavy.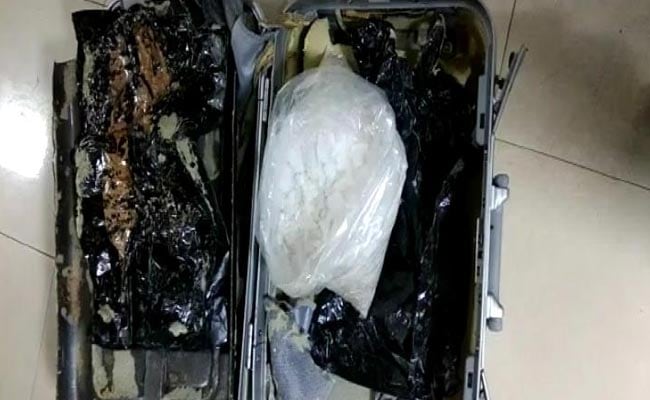 The CISF staff then cut open the false cover to find a packet weighing about three kilograms. On closer inspection, they realised the packet contained popular party drug methamphetamine or "ice".
"About 3 kilogrammes of methamphetamine, a party drug also known as 'ice', was recovered from the bag of the woman who hails from Zimbabwe. She was handed over to the NCB," a CISF official said.
The woman has been handed over to the Narcotics Control Bureau in Delhi for further questioning.
The CISF said Betty Rame took the
drugs
from an African peddler in Delhi. She reached Mumbai from Zimbabwe on March 20 and had visited India earlier in November last year.
Methamphetamine or "Meth" is prepared from another drug called ephedrine which has a huge demand in India and abroad.
Earlier this month, two foreign nationals and an Indian were arrested with drugs in south Mumbai by the police's Anti-Narcotics Cell. Contraband like mephedrone and ecstacy drug worth Rs. 2.1 lakh were seized from them.