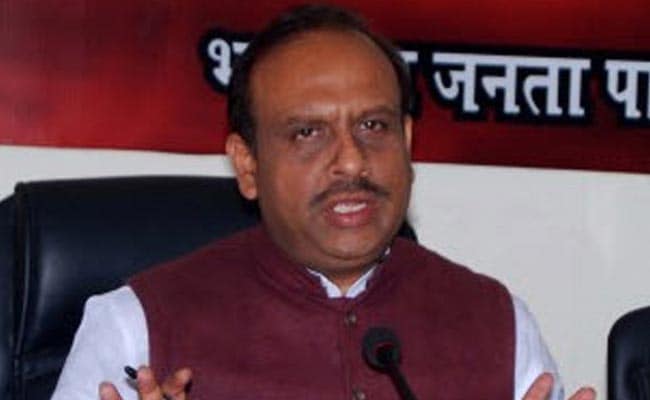 New Delhi:
Leader of Opposition in Delhi Assembly Vijender Gupta today said he will approach CBI and Lokayukta seeking a probe into the AAP government's alleged expenditure of over Rs 110 crore on advertisements as compared to Rs 27.43 crore spent on it in the last fiscal.
Mr Gupta claimed that the Comptroller and Auditor General (CAG) has pointed out "glaring irregularities" in advertisement spending and said he will file a case with CBI and Delhi Lokayukta.
Claiming that the Delhi government had "failed" to provide committed liability in respect of print and outdoor media, the BJP leader alleged, "In spite of this, the actual cost of advertisements released during 2015-16 will go beyond Rs 114.21 crore. This is far above the total expenditure of Rs 27.43 crore during 2014-15."
Quoting the purported CAG report, he claimed the Delhi government spent Rs 86.78 crore more during 2015-16 which is a record in itself. The actual figure may be much more as the entire record was not made available for audit.
"Over 85 per cent of expenditure of Rs 33.40 crore incurred on one specific publicity campaign pertained to advertisements released outside of Delhi which was beyond the responsibility of the city government.
Out of the total expenditure of Rs 33.40 crore incurred on publicity campaigns, only Rs 4.69 crore pertain to Delhi's publication and Rs. 28.71 crore to other states/cities," he said while quoting from the CAG report which is yet to be made public.
Mr Gupta said he will file a case with Delhi Lokayukta and CBI against the AAP government for "illegally spending" crores of rupees on "misleading" ads and demand strict legal action.
"Deputy Chief Minister Manish Sisodia has committed contempt of the House by making wrong statement and, in view of this, the Assembly Speaker should punish him," he said.
On Wednesday, Mr Sisodia informed the House that the Delhi government has not received any CAG report.
CAG media advisor BS Chauhan has said the audit report was submitted to the Principal Secretary, Finance of the Delhi Government in August, but Mr Sisodia has made the statement that the AAP dispensation has not received it, Mr Gupta said.
Mr Gupta has written to the President that he will give notice of breach of privilege and contempt of House under Rule 66 of Rules of Procedure and Conduct of Business of Legislative Assembly after meeting Assembly Speaker Raminwas Goel on Friday and demand strict action against Mr Sisodia for "misleading" the House.
Mr Gupta claimed the 'CAG report' says a scrutiny of records of Delhi government brought out that "expenditure of Rs 24.29 crore on advertisements and publicity campaigns" were not in keeping with the basic principles governing expenditure from public funds and the guidelines approved by the Supreme Court.