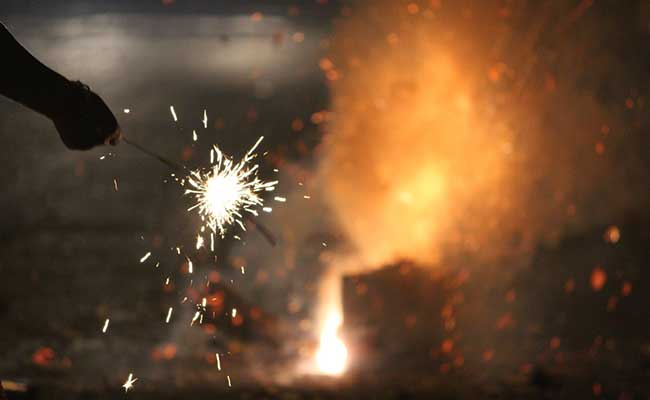 New Delhi: Weeks after the Supreme Court noted that a complete embargo on the sale of firecrackers in Delhi-NCR is "too radical a step" and "temporarily" lifted the ban, the top court will tomorrow hear a petition seeking restoration of its earlier order. The plea was filed following the modification of the order to provide relief to firecracker manufacturers. While lifting the ban last month, the court had said that the authorities had not provided conclusive proof and data to establish that bursting of crackers was the sole reason for extremely poor air quality in Delhi-NCR post-Diwali and said that "a graded and balanced, and not a radical approach was required to deal with pollution menace in the city".
Here are 10 points on the ban and its suspension:
Advocate Gopal Shankarnarayanan, appearing for the petitioner, told the bench comprising Justices AK Sikri and Ashok Bhushan that they were seeking restoration of the November 2016, order which had suspended all licences which "permit sale of fireworks, wholesale and retail within the territory of NCR".
The earlier order had come in response to a petition by three infants, through their lawyer fathers, who had said "our lungs have not yet fully developed and we cannot take further pollution through bursting of crackers."
Following the directive, no fresh licences were issued and existing licences were suspended.
However, a bench headed by Justice Madan B Lokur on September 12 this year allowed permanent licencees to exhaust existing stock, about 50 lakh kg of fireworks, under certain conditions.
The bench added the order lifting the suspension of permanent licences might require a review, depending on the ambient air quality after Diwali.
The police have been asked to slash by half the number of temporary licences and cap it at 500.
The court also issued a stern warning to maintain a 100-meter "silent zone" around hospitals, courts, educational institutions and religious places and directed the police to ensure that this is "strictly followed".
As more than 50 lakh kg crackers are available for sale, which is more than enough for Diwali, the transport of fireworks into Delhi and the NCR from outside is prohibited, the court said.
A committee has been set up to study the impact of the firecrackers on the health of residents and a report is expected on or before December 31.
The authorities must take measures to educate children on the hazards of breathing polluted air, advise them to reduce the bursting of crackers and encourage community participation, the court suggested.