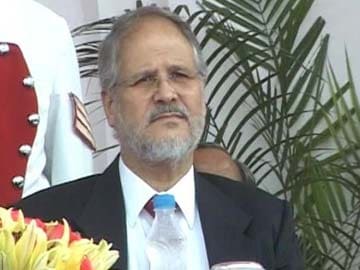 New Delhi:
Taking Prime Minister Narendra Modi's 'Swachch Bharat Abhiyan' to the next level, the Delhi
government has decided to set up a control room in the Delhi Secretariat where citizens can register their complaints about garbage being not picked up or cleaned in the city.
Delhi Lieutenant Governor Najeeb Jung today asked the Chief Secretary to set up the control room, deploy staff and put into place the mechanism for receiving calls, messages or information related to cleanliness.
Mr Jung said in order to achieve the target of making Delhi into a world-class international city, together with fulfilling the promise of making Delhi clean by 2019, there cannot be any complacency in the Government machinery or in the local bodies.
"There has to be visible improvement, supported by evidence. There is no scope for complacency. It is our mandate as a government to deliver a clean city to our citizens," Mr Jung sai,d as he asked city administration and local bodies to step up their efforts towards achieving cleanliness in the city as a part of the 'Swachchata Abhiyan'.
Mr Jung directed Secretaries and Heads of the Departments to be appointed as Nodal Officers, in-charge of all cleanliness related matters of the department.
"The responsibility shall not be delegated further down the chain of command, though each department may internally create its own mechanism of monitoring work," said Mr Jung.
The Nodal Officers will have to send weekly reports of work done with visual evidence of the work done , including 'before' and 'after' images of the site.