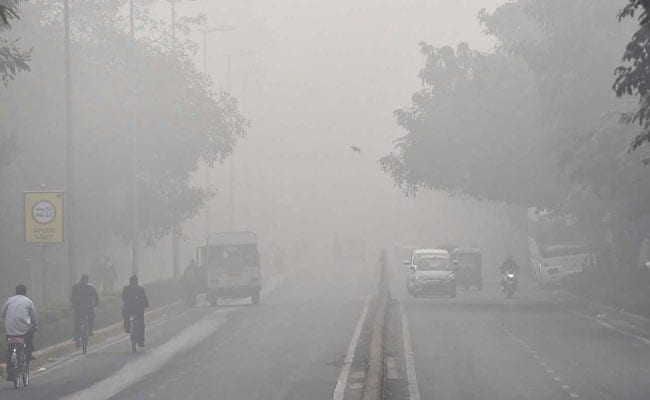 New Delhi:
The Centre's decision to supply cleaner fuels in Delhi two years ahead of schedule has been widely welcomed by environment groups including the Centre for Science and Environment, or CSE. "This is the kind of proactive and responsive leadership we need to see in our government," the CSE director general Sunita Narain said within hours of the petroleum minister Dharmendra Pradhan's announcement.
But Ms Narain, who was effusive with her praise for the petroleum ministry, also took a swipe at the ministry that should have taken the lead to fight the dense smog but has been perceived to be missing from action - the environment ministry.
This, however, may not be a first for the environment ministry.
In a statement, the CSE said the environment ministry had repeatedly contested a comprehensive action plan drafted by the environment pollution authority in the Supreme Court that asked auto manufacturers to only sell BS-VI models from 2020.
In these, the ministry had argued that the technical challenges of leapfrogging directly from BS-IV to BS-VI "are far more complex and challenging" and would reduce the time available for manufacturers to roll out vehicles that meet the new standards to just two years.
Motor vehicles that meet the stringent BS-VI norms will be key to getting the most out of the cleaner BS-VI grade fuels that will be sold in Delhi from April 2018. Ms Narain's group says the fuel alone would make some difference, particularly for diesel.
But it is only when the new vehicles reach the roads that the real difference would be felt.
Automakers have suggested that it may not be possible for them to compress their April 2020 deadline.
On Wednesday, the Environment Minister Harsh Vardhan nevertheless went ahead to attribute a decline in the particulate matter levels in Delhi and neighbouring areas to steps taken on the ministry's directions and a change in weather conditions.
He said particulate matter, or PM level had reached the 'very poor' category from the 'severe' category with PM10 at 316.8 microgram per cubic metre and PM2.5 at 206.8 micrograms per cubic metre on Wednesday. This is six times worse than the 'good' PM 2.5 concentration levels of 30.