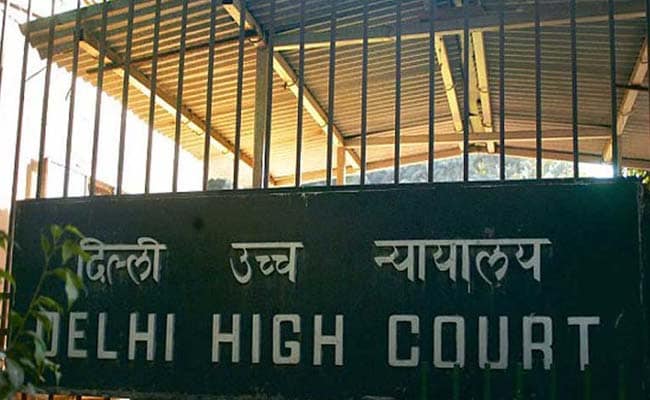 New Delhi:
The student community is not a different group which enjoys any extra right regarding freedom of speech and expression and the law does not grant protection if the right to protest is demonstrated violently while threatening the safety of others and damaging the public property, the Delhi High Court Tuesday said.
The court's observations came while setting aside a trial court order discharging 11 people, including JNU student Sharjeel Imam and activists Asif Iqbal Tanha and Safoora Zargar, in a 2019 Jamia Nagar violence case, and ordered framing of charges against them.
"Protecting and promoting freedom of speech and expression are not only a fundamental constitutional right but every court is duty bound to protect the same. The student community is not a different group in itself who enjoys any extra right in this regard but being citizens of India they have equal right to freedom of speech and expression and protest as all other citizens of this country.
"No doubt they can also express their views even if views are unpopular as others citizens, however the law protects the right to express one's views and protest peacefully but the law does not protect or guarantee the right to protest and demonstrate violently, threaten the safety of others and damage the public property or threaten and damage their own campus and personal safety of others including the law enforcing agency," Justice Swarana Kanta Sharma said.
The high court said there is no confusion about rights of the individuals to express themselves and to assemble lawfully for lawful purpose, however, the assembly of such persons cannot be permitted to violate laws of the land or regulations.
"The police can be seen trying to reason with the protesters repeatedly by announcing that section 144 CrPC had been imposed in the area and a placard had been also displayed at the spot. It is true that as per prosecution story, section 144 CrPC was imposed in the area where they were proceeding i.e. in the New Delhi district as they wanted to go to the Parliament.
"The students therefore knew that they were trying to violate the law by insisting on moving towards that area and breaking barricades and putting property on fire, pelting stones at the spot of Jamia area. Protest by violent means can never be part of democracy," Justice Sharma said, adding that the police was being targeted by pelting stones.
The high court said the emergency powers had to be used to tackle the immediate urgent crisis which is visible in video clips to save lives of not only the investigating agency but also of the young students and others person at the spot.
Whether the limit of legitimate dissent and protest or expression was breached or not has to be tested on different touchstone at the time of trial and court has to reach a conclusion at that stage, it said.
(Except for the headline, this story has not been edited by NDTV staff and is published from a syndicated feed.)