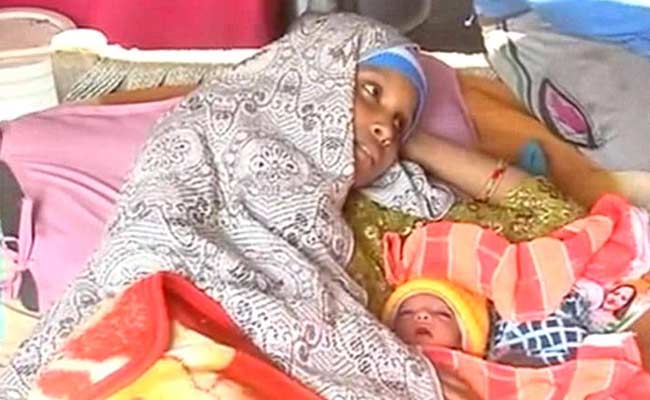 New Delhi:
Traffic jams in the national capital because of the India-Africa Summit forced two women to deliver their children in public vehicles yesterday.
A 20-year-old woman gave birth to a girl on a public bus near southeast Delhi's Sarai Kale Khan area while a 28-year-old woman delivered a baby boy on an autorickshaw near east Delhi's Khajoori Chowk.
In both cases, the pregnant women were stuck in heavy traffic. Police later said they had tried their best to keep the traffic moving and cause minimum inconvenience to commuters by making elaborate arrangements.
With traffic barely moving for four hours, it was local municipality councillor Rekha Rani who had a doctor come to the auto-rickshaw that was taking 28-year-old Roshni to a hospital in east Delhi.
Roshni, who received 35 stitches in the process, and the newborn baby, named Shehzad, today went back home, a day after the dramatic ordeal.
The doctor who conducted her delivery said that Roshni and Shehzad were both out of danger.
In the other incident, a police team turned out to be the saviours for Rekha and her newborn girl, who was delivered inside a public bus near Sarai Kale Khan.
When the conductor of the bus called the police control room, a police team rushed to the bus and helped deliver the baby.
The mother and the baby were then taken to the Safdarjung hospital, where the umbilical cord was cut.
Speaking about the traffic holdups, Joint Commissioner of Police Sandeep Goel, said, "Things went a little out of hand in the evening peak hours. However, we did our best to manage traffic in the city."