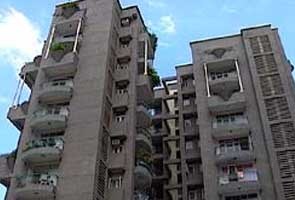 New Delhi:
The Delhi Development Authority Tuesday told the Delhi High Court that it needs one and a half years more to hand over possession of residential plots in Rohini to 25,000 applicants who opted for the scheme three decades ago.
DDA Vice Chairman GS Patnaik filed an affidavit before the bench of Chief Justice Dipak Misra and Justice Sanjiv Khanna stating the entire process up to the stage of handing over physical possession to the applicants will be completed within a period of about one and a half years.
The affidavit said that as the scheme was 30 years old, the applicants were required to update the records prior to the holding of a draw.
"The final possession can be handed over to the successful applicants making the entire payment within 210 days of the receipt for demand-cum-allotment letter," the DDA said.
The court earlier slammed the DDA and said: "Is it fair on your part? These people are waiting since 1981 for their residential plot."
The DDA affidavit said that all residential pockets to clear the backlog of Rohini Residential Scheme had been identified in sectors 28, 29, 30, 34, 35, 36 and 37.
"The layout plan of these pockets for various categories of residential plots are duly approved by the screening committee for plots numbering 21, 328," it said.
The court was hearing a petition filed by applicant Rahul Gupta. Nearly 25,000 people applied for middle-income, low-income and Janata category plots of the Rohini Residential Scheme 1981.
Gupta told the court that the DDA had done nothing despite court orders Oct 21, 2009, and Dec 16, 2009, for speedy allotment and was "repeatedly misleading the court".
"There is something seriously wrong. Where is your infrastructure? What happened to your repeated commitments?" Justice Khanna asked the DDA earlier.