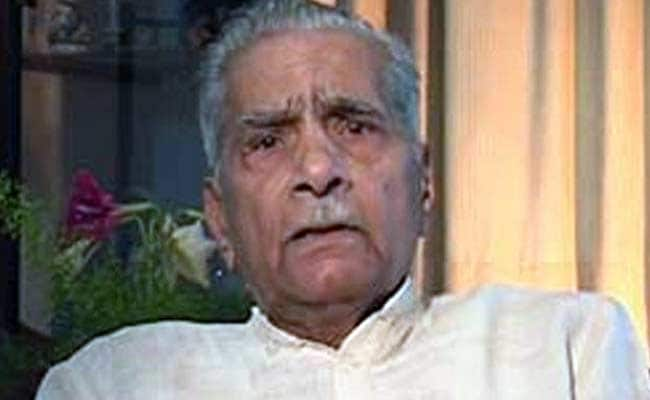 New Delhi:
Accusing the Aam Aadmi Party (AAP) leadership of suspending over 40 members ahead of the National Council meeting on Monday, dissident AAP leader Shanti Bhushan today said the action was against the party's constitution and threatened to take legal recourse.
Shanti Bhushan, who is AAP's founding member and father of the expelled rebel leader Prashant Bhushan, alleged that more than 40 National Council members have been served show-cause notices and around 90 people have not been informed about the meeting.
The National Council meet will also elect the new National Executive members as its three-year term expires this month.
"The meeting being held tomorrow is patently illegal and full of mala fide intentions. We are members of National Council of AAP and also the founding members of the party. We have been observing the fall in morals and values of the party for a long time and have proofs of wrong-doing and illegal activities being executed by the party," Shanti Bhushan said.
Shanti Bhushan said that he will take all recourses, political or legal, to stop the "disgusting" treatment towards the partymen and might also approach the Election Commission in this regard.
He said that the members of the Maharashtra unit have not been invited for the meeting.
Accusing the party leadership of changing the National Council venue, Mr Bhushan said he won't be attending the meeting on Monday.
Mr Bhushan has also accused the party leadership of bringing bouncers in the last meeting.
"Some of the National Council members have been suspended right after last week, when they started to ask questions about the process being followed in the meeting.
"Like a night of Long Knives in the Nazi Germany, show-cause notices with almost the exact content have been served on many of our colleagues simultaneously alongwith suspension of primary membership in the night of November 19.
"AAP's constitution does not allow suspension of membership without providing due process of hearing," Mr Bhushan added.