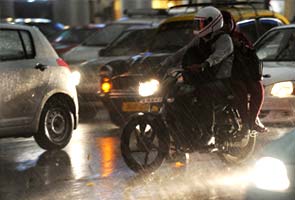 New Delhi:
Traffic jams and water-logging is being reported from across Delhi after heavy winds and rain lashed the city on Tuesday evening.
The showers though brought respite to the city which has been reeling under a spell of hot weather with the mercury inching towards 40 degree Celsius.
The heavy cloud cover and torrential rain today resulted in a sudden drop in visibility which also affected traffic.
The Meteorological department said a Western disturbance caused this sudden change of weather.