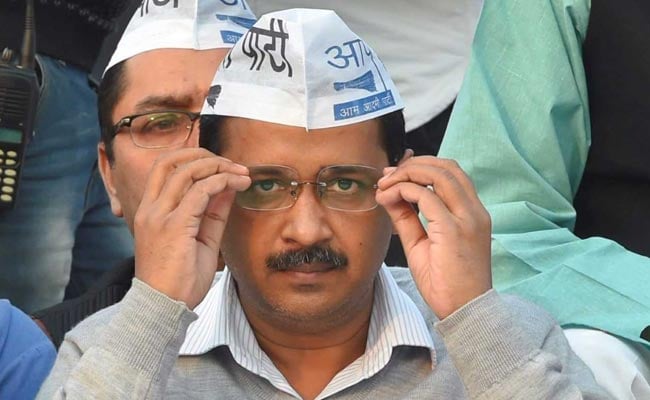 New Delhi:
Aam Aadmi Party or AAP today described President Ram Nath Kovind's order disqualifying 20 of its legislators for holding offices of profit as "unconstitutional" and "dangerous for democracy".
The president has accepted the recommendation of the Election Commission to disqualify the 20 AAP legislators.
Madanlal, the Kasturba Nagar legislator who is among the 20 legislators disqualified, said that all hopes hinge upon the judiciary and the party is expecting some relief from the high court, which will hear the appeal tomorrow.
Senior AAP leader Ashutosh called the President's order "unconstitutional and dangerous for democracy."
Chandni Chowk legislator Alka Lamba, who was also disqualified following the President's order, said the president should have heard them out before arriving at any conclusion.
The list of 20 disqualified legislators include prominent names, like Najafgarh legislator Kailash Gahlot who is also Delhi Transport Minister, Chandni Chowk legislator Alka Lamba, Burari legislator Sanjeev Jha, Kalkaji legislator Avtar Singh and Narela legislator Sharad Kumar.
Days after winning the Delhi assembly elections in 2015, the AAP government passed an amendment to the Delhi Members of Legislative Assembly Act to exempt the post of parliamentary secretary from the definition of office of profit with retrospective effect.
On March 13, the government appointed 21 legislators as parliamentary secretaries, saying they won't take remuneration and so it was not under the office of profit regulations. The number went down to 20 after Rajouri Garden lawmaker Jarnail Singh resigned to contest against Parkash Singh Badal in the Punjab Assembly elections last year.
The disqualification of the 20 lawmakers will not affect the Kejriwal government. AAP has 66 seats in the 70-member assembly. Its numbers will now be down to 46 seats, which is well past the half-way mark of 35.
(with additional inputs from PTI)