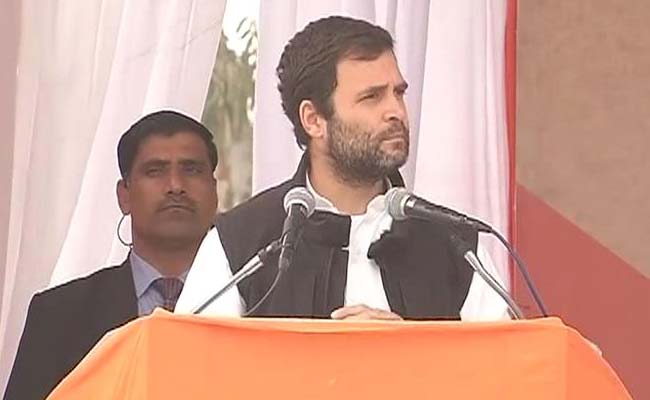 New Delhi:
Congress leader Rahul Gandhi today said that Jayanthi Natarajan, who quit his party with a scathing indictment of his leadership, was deployed for attack by Prime Minister Narendra Modi.

Mr Gandhi made this claim at an election rally in Delhi, which votes for its next government on Saturday. Opinion polls show the Congress placed third, landing just about four of the total 70 seats.

"Modi put up Jayanthi Natarajan to attack me...I told Jayanthi Natarajan to protect the environment and the tribals," Mr Gandhi said, accepting at least part of Ms Natarajan's claims.

She alleged at a press conference last week that while she was Environment Minister, Mr Gandhi's office made "specific requests" to her about clearances for mega-projects, which, she said, she accepted as orders. Mr Gandhi, 44, is Vice-President of the Congress. Only his mother, Sonia, is senior to him - she is party president.


Ms Natarajan said that she had unfairly been made the scapegoat for stalling development by refusing or environmental clearances, though the Gandhis had made it clear to her that safeguarding the environment must be her priority.
Ms Natarajan alleged that as campaigning for the national election picked up, Mr Gandhi switched tracks from eco-friendly to industry-friendly, and publicly suggested that Ms Natarajan, who was made to resign in December 2013, had served as a problematic bottleneck for permissions for important projects.
Ms Natarajan alleged that among the mega-plans affected by Mr Gandhi's position was Vedanta's project to mine bauxite in the Niyamgiri hills of Odisha. Mr Gandhi had visited the tribals there and vowed to serve as their voice in the corridors of power in Delhi.