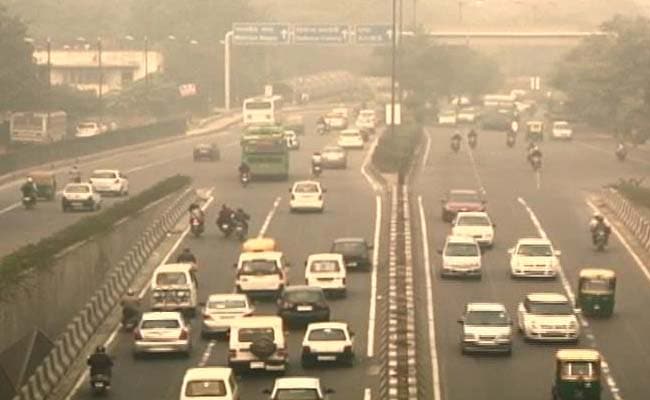 New Delhi:
Surface ozone pollution in Delhi has crossed the permissible limit, for the second time in a year, with experts blaming weak monsoon for the phenomenon.
Though the ozone layer limit in Mumbai and Pune has been in the permissible limits for the past two weeks, it is increasing in these two cities.
According to scientists at the Indian Meteorological Department (IMD) and the Indian Institute of Tropical Meteorology (IITM), Delhi's surface ozone pollution usually crosses threshold level only during summer under scorching temperature around May-June.
However, it is second time in this year that level of toxic ozone crossed the permissible limit in several locations in Delhi.
"Surface ozone is always toxic. It's troublesome for asthmatic patients and those suffering from respiratory diseases.
"Calm wind and humidity provide an ideal condition to produce toxic ozone," said Sunil Peshin, head of the EMRC (Environmental Monitoring Cell), IMD, Delhi.
In few areas like Lodhi road and Ayanagar, surface ozone (8 sunlit hour average) recorded by the IMD touched 100 ppb (part per billion) which is classified as 'poor' in air quality index scale.
The permissible limit is 50 ppb (8 hour day average) as per the monitoring carried out under SAFAR (System of Air quality and weather Forecasting and Research) system of Ministry of Earth Sciences.
"There is huge variability from one location to another within Delhi among 10 SAFAR stations due to emissions of NO2 mainly generated from fossil fuel burning. Due to high emissions from transport near traffic junctions, NOx level goes extremely high (above 15ppb) which then start helping in reducing ozone," said Gufran Beig, Project Director, SAFAR at IITM, Pune.
In heavy traffic locations like Mathura road, Delhi University, Noida, although ozone remained in permissible level due to high NOx (mono-nitrogen oxide), but the particulate pollution of PM2.5 and PM10 remains high.
"So this is a window when complete Delhi NCT is in the grip of some or other pollution. However, this ozone peak is purely driven by long term weather situation. The high ozone level during this period is very unusual which is mainly attributed due to the week monsoon which left most of the land surface soil dry reflecting the sun radiation with higher capacity and making surface deposition of ozone very slow," Mr Peshin said.