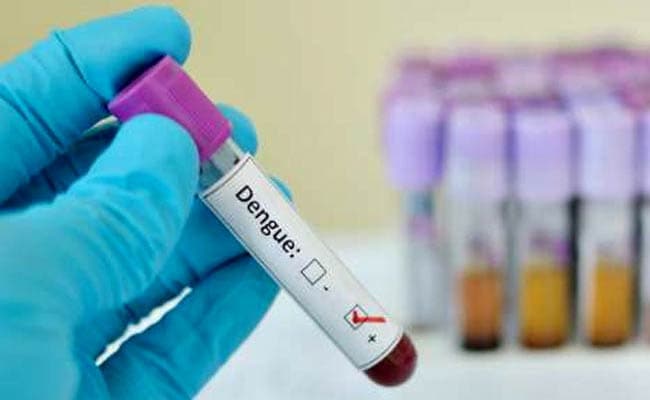 New Delhi:
At least 277 cases of dengue have been reported this season in Delhi with 109 of these being recorded in the first two weeks of August, according to a municipal report released today.
This marks an increase of nearly 62 per cent in the number of dengue cases in the city against the previous week. A total of 91 cases were reported in July, six cases were recorded in May, while June witnessed 15, it said.
106 fresh cases were reported till August 13 since the last count and the total number of cases so far in the city is at least 277, a senior civic official said.
The capital city had seen 171 cases of the vector-borne disease till August 6 with the current month reporting at least 52 cases in the first week.
Last year, the city saw a staggering 15,867 dengue cases -- the worst in 20 years --with the disease claiming 60 lives, as per municipal reports.
This year, dengue cases have been reported rather early. The vector-borne disease claimed its first victim on July 21 when a girl from Jafrabad in northeast Delhi died at Lok Nayak Jai Prakash (LNJP) Hospital.
Okhla lawmaker Amanatullah Khan's sister-in-law succumbed to dengue on August 12 at Apollo Hospital here, though the municipal authorities have not officially acknowledged any dengue death this year.
Last year, only six cases were reported in June, while July had registered 36.
Sadar Paharganj and Karol Bagh Zones under North Delhi Municipal Corporation reported a case each, while City and Civil Lines Zones recorded two and three cases respectively. Najafgarh Zone of South Delhi Municipal Corporation has recorded 10 cases.
West, Central and South Zones of South Corporation recorded six, 11 and six cases respectively, said the official of SDMC, which compiles dengue report on behalf of all the civic bodies in the city.
SDMC has reported 33 cases overall, while East Delhi Municipal Corporation has recorded 11. Of the total cases, 71 were reported from areas outside the jurisdiction of the three municipal corporations.
While 31 cases were reported from Uttar Pradesh, 10 of those diagnosed with the disease came from Haryana and 65 from other states.
In NDMC area, breeding of mosquitoes was found in 24,114 houses, 43,514 houses in SDMC area and 8,662 in EDMC area. The number of prosecution launched in these areas were 1,720, 2,820 and 316 respectively, the report said.
In 1996, a severe outbreak of dengue had occurred in Delhi wherein about 10,252 cases and 423 deaths were reported.