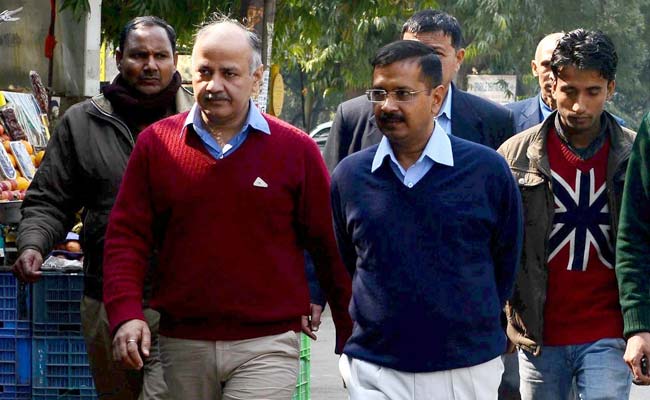 New Delhi:
The Aam Aadmi Party has full faith in judiciary and will get justice in connection with a case of disqualification of its 20 lawmakers by the Election Commission, Deputy Chief Minister Manish Sisodia said today.
Twenty AAP lawmakers have moved the Delhi High Court against their disqualification for allegedly holding of office of profit as parliament secretaries.
"We have full faith in judiciary and are very sure that we will get justice in the court," Mr Sisodia told reporters today.
Asked whether the AAP is ready for bypoll if it does not get a relief from the Delhi High Court, Mr Sisodia said, "We are not afraid of elections as we have always been in the court of people since day one.
"We meet people every day, but I want to say that the people of Delhi are being pushed towards elections unconstitutionally."
He said the Delhi government has not provided a single penny to the 20 lawmakers who have been disqualified.
Mr Sisodia had yesterday
written an open letter
to Delhi'ites, terming the disqualification of party MLAs as "dirty politics" of the BJP and appealed to the people to give a "befitting reply" to the saffron party.
Sharing the letter on Twitter, Mr Sisodia said the BJP has "imposed" bypolls to the 20 assembly seats on the people of Delhi, effectively hampering the development works in the city for the next two years.
He also termed the disqualification of the lawmakers as "unconstitutional".