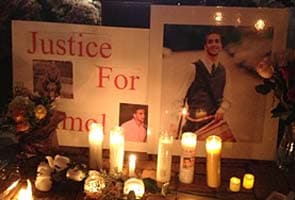 New Delhi:
The Delhi Police today arrested six people in connection with the murder case of Anmol Sarna, a 21-year-old NRI who died after being hit with a heavy object during a party in South Delhi on Friday night.
Four friends of Anmol, all in their twenties, who were with him on Friday night, are among those arrested. They have been booked under the Narcotic Drugs and Psychotropic Substances (NDPS) Act, for consumption of drugs.
Two security guards of South Park Apartments in Kalkaji, where the party took place, have also been arrested.
Anmol had moved to Delhi to his grandmother's house in December, according to the police. Anmol was spending his holidays with relatives. He had finished high school in the US and was to join a hospitality institute in California next month.
On Friday night, he was at a friend's house, the police said. He was spotted bleeding on the road by a passerby who phoned the police for help. He died after being moved to hospital.
Doctors have told the police that he had a large and deep injury on his forehead. The initial autopsy report indicates that Anmol died due to injuries from blunt objects.
"It is a cold-blooded murder, his friends are responsible," said Anmol Sarna's mother, Shobha. The family had moved back to India after 27 years in the US.