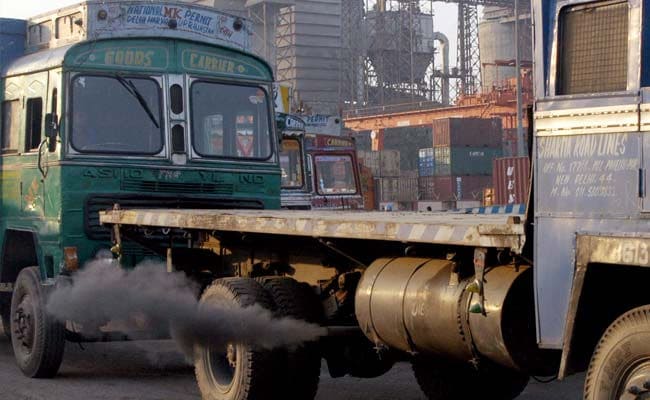 New Delhi:
The Supreme Court today issued notices to the Centre, Delhi government, Central Pollution Control Board and Delhi Police on a plea filed in the name of three infants to check air pollution in the capital.
They have given one week's time to respond to the notices.
Three infants aged between six to 14 months
had approached the top court through their parents
to curb air pollution claiming that the right to clean air is a fundamental right.
The petitioners want a ban on crackers and halt burning of crops.
Arjun Gopal, Aarav Bhandari and Zoya Rao Bhasin, all residents of Delhi aged between six and 14 months, have filed the public interest writ petition through their parents protesting against the inaction concerning air pollution and specifically seeking redress against fireworks.
The petitions say Delhi has been the most polluted city in the world for over 18 months and health related illnesses primarily target the youngest of its citizens.
In Delhi, a majority of the pollution is caused by over 500 million tons of crop residue burning that happens in the States around the capital, by polluting trucks that pass through the city at night and road dust and industry, the petitoners say.
"In the months of October and November, the festivals of Dussehra and Diwali lead to massive risks to lung disease with firecrackers and fireworks clogging the atmosphere," the plea says.
It also cites scientific reports to assert that the levels of particulate matter are highest, and across the country,
More than 700,000 deaths occur annually due to air pollution related diseases across the country, the petitioners say. Delhi has the among highest concentration of particulate matter in the country, they add.
Studies show that Indian citizens have 30 per cent lower lung capacity than Europeans, and that the children are the worst affected, the petitioners say.