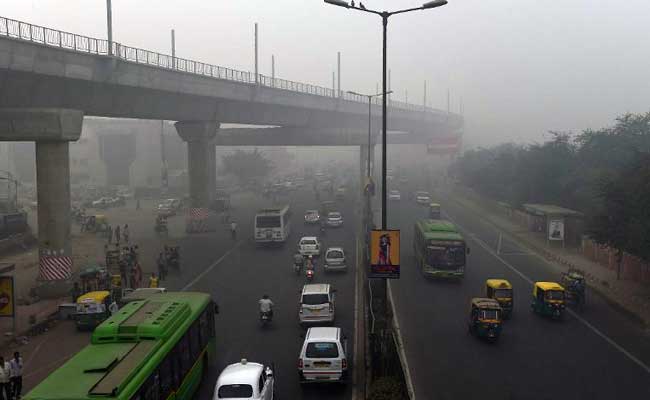 New Delhi:
The air quality of the national capital today turned "poor" and the situation would further deteriorate in the next few days, according to central government agency SAFAR, which monitors air pollution.
The day-long average of particulate matter PM 2.5 and PM 10 were 178 and 94 micrograms per cubic metre, respectively, while the air quality index or AQI of the Central Pollution Control Board was poor. The AQI is a yardstick to measure how clean the air is at a specific location, while PM 2.5 is an air pollutant made up of a complex mixture of dust, soot and smoke, and can cause health issues.
A "poor" Air Quality Index essentially means that people will have breathing discomfort on prolonged exposure to such air. On further dip in air quality, AQI will turn "very poor" and "severe".
An official of the CPCB attributed the rise in pollution levels to ground-level activities such as burning of paddy stubble in neighbouring Punjab and Haryana and meteorological conditions including a cyclonic circulation and a fall in wind speed that traps pollutants.
The level of the air pollutant PM 2.5 may breach the danger mark while that of PM 10 will be at medium risk in the next three days, according to the forecast of weather monitoring agency SAFAR,
The safe limits of the two pollutants PM 2.5 and PM 10 are 60 and 100 micrograms per cubic metre, respectively.
Nine out of 17 monitoring stations of CPCB in New Delhi recorded "poor air quality", while two recorded "very poor air quality". Four stations of SAFAR had air quality in the "poor" category.
Winter is a critical time in the national capital as meteorological conditions trap air pollutants near the earth's surface.
The volume of pollutants also rises alarmingly due to the burning of paddy stubble in Haryana and Punjab and bursting of firecrackers during the festive season.
Last year, the air quality of Delhi had plunged and a dense blanket of smog had kept the city shrouded for over a week in November, soon after the Diwali festivities, prompting the authorities to announce closure of schools among other emergency measures.