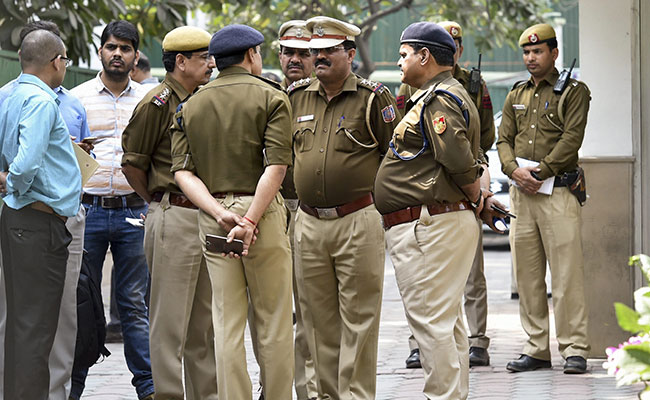 New Delhi:
Police had a tough time in arresting an accused in a murder case, who perched dangerously on the top of a four-storey building in outer Delhi while trying to escape.
Yesterday, a team of police personnel went to serve summons of Rohini Court to the accused Brijesh, 38, in connection with a case registered against him at Kanjhawala police station, additional DCP Rajender Singh Sagar said.
When they reached Patel Apartments in Sector 13 of Rohini, where Brijesh lived, they received information that he was also wanted in a case of kidnapping and murder registered at Begumpur police station, the officer said.
As the policemen knocked on the door of the flat, he tried to escape and climbed on a fiber sheet installed on the wall of building, Mr Sagar said.
Meanwhile, a team from Kanjhawala police station also reached there. The policemen asked Brijesh to come down but he refused. Later, fire services were informed and a team of District Disaster Management Authority also reached their to help the police in bringing Brijesh down, he said
After four hours, the accused was arrested, the police officer said.