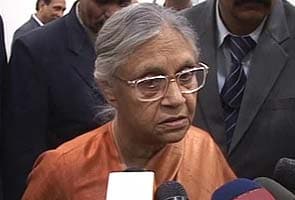 New Delhi:
Amid concern over frequent incidents of crime against women in Delhi, Chief Minister Sheila Dikshit has said that migration and "criss-crossing" of people through the city are the biggest hurdles in keeping a check on criminals.
She said it was true that the environment is such that women in Delhi do not feel safe.
Ms Dikshit's comments came days after a 20-year-old Manipuri girl was raped by unidentified men in south-west Delhi.
"Delhi's biggest problem which has created such a situation is because of the migration and the criss-crossing that happens through the city," she said adding that people enter the city to travel to Punjab and UP.
"This has increased criminal activities and criminals were not being caught because of that," she said.