New Delhi:
The national capital has been witnessing an intense campaign ahead of the crucial municipal elections, scheduled for April 23. Colourful, witty and loud slogans by the Congress, AAP, BJP and other parties have raised the stakes high in the already high-octane election campaign. Apart from the habitual practice of political opponents taking jibes at each other, parties have resorted to a poster war to influence voters.
The Delhi Congress, which failed to win a single seat in the 2014 Lok Sabha election and the 2015 assembly polls in the national capital, is banking on its 15-year long rule in the union territory between 1998 to 2013.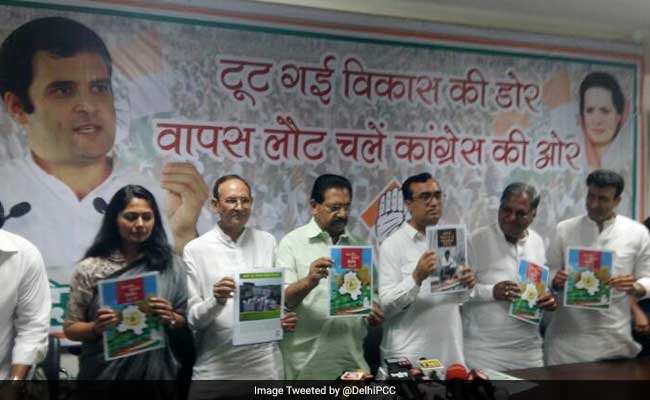 "Bahane nahin, karenge vikaas; anubhav hai humare paas," reads one of the Delhi Congress' hoardings and banners, which translates to, "No excuses, only development; we have the experience."
The BJP, which seeks a third consecutive term in civic bodies, has deployed many senior leaders including UP Chief Minister Yogi Adityanath as key campaigners for MCD polls.
It has also put up colourful posters and billboards across the city reading, "Nai chehre, nai urja, nai udaan, Delhi maange kamal nishaan" ("New faces, new energy, new heights; Delhi wants the lotus symbol). This is a reference to the BJP's decision not to field any incumbent councillor for the election.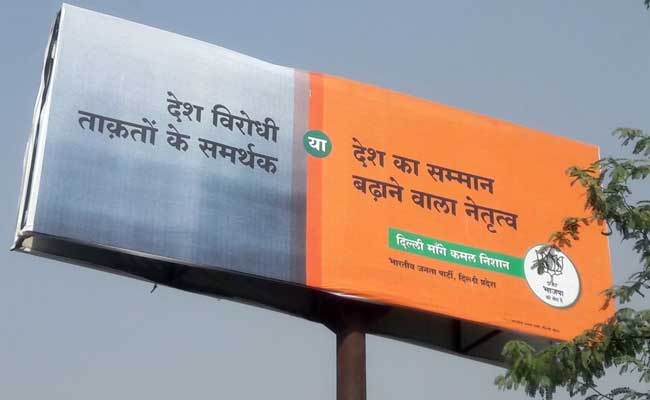 The Aam Aadmi Party, which seeks to repeat its landslide 2015 assembly election victory, has also put up posters referring to its broom symbol and the party's promise to clean the city. Chief Minister Arvind Kejriwal has accused the BJP of "turning the city into a garbage dump".
One of its posters reads, "Dilli ko saaf karne ke liye, Kejriwal ko vote de", which translates to "Vote Kejriwal to clean Delhi".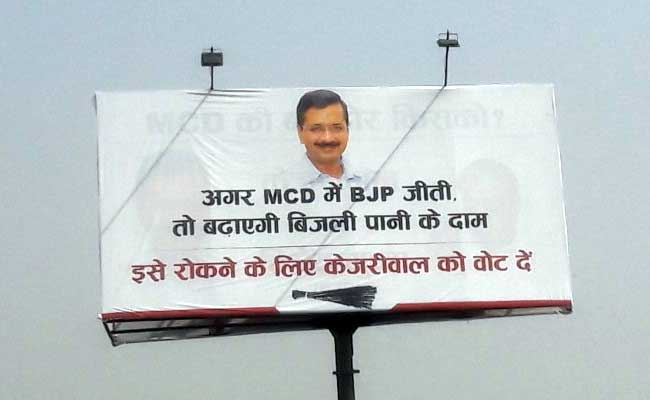 The formerly unified MCD was trifurcated into North, South and East in 2012. While the North and South Corporations have 104 wards each, the East Corporation has 64 seats.
(with inputs from PTI)
Get Breaking news, live coverage, and Latest News from India and around the world on NDTV.com. Catch all the Live TV action on NDTV 24x7 and NDTV India. Like us on Facebook or follow us on Twitter and Instagram for latest news and live news updates.