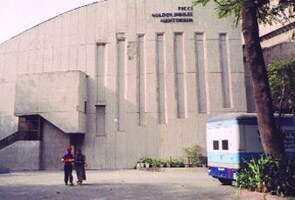 Delhi:
They had come from Ladakh to meet their friends in Delhi but their drunken bravado in a car parking in the Capital landed them behind the bars.
The duo Karma Tanzing and Karma Chodup (both Army personnel) were arrested after they broke open a car's lock with a knife in a parking area and threatened the parking lot attendant and the cops who had arrived there.
Police said that on Monday afternoon, the duo had parked their car at FICCI auditorium and had gone out to have some drinks. Meanwhile, their friend who was identified as Gupta called and asked them to come over to his place. The army personnel then returned to the parking lot to take out their vehicle.
However, as they were in an inebriated condition, they could not recognise their own vehicle and had even lost the keys. So they approached a nearest Maruti car and thinking it to be their own, broke its lock with a knife and sat inside. When the parking attending approached them for the parking fee, they threatened him with a knife and asked him to go away. Meanwhile, policemen patrolling the area in a van witnessed the scene and reached the spot.
As policemen tried to intervene, the duo threatened them too with knife and asked them to back off. On this the cops overpowered them and took them to Connaught Place Police Station where an FIR was lodged against them for trying to steal a car, trying to commit crime and criminal intimidation.
"We checked their phones and found out that last they had spoken to was one Gupta. When we called Gupta, he told us that they were army personnel and that they might have done it under the influence of liquor and not on purpose. At present they are in judicial custody," said a police official.