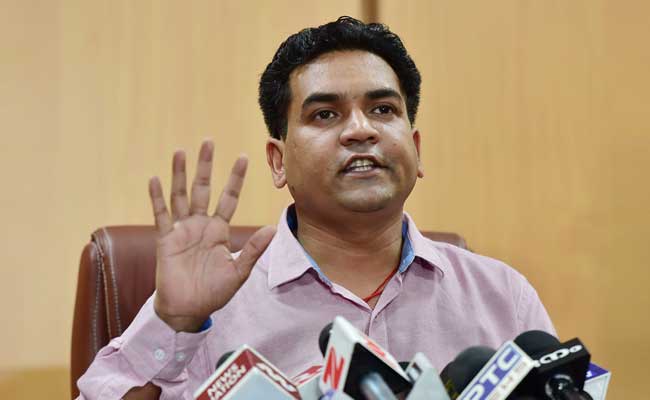 New Delhi:
Suspended AAP MLA Kapil Mishra today announced the launch of 'India Against Corruption-2' to take on Chief Minister Arvind Kejriwal.
At an event at the Constitution Club in New Delhi, Mr Mishra said he will meet Arvind Kejriwal at his janta darbar on Monday and demand a probe into alleged irregularities in the Delhi government.
The event was attended by a sizable number of volunteers, most of whom had participated in the original India Against Corruption movement, with which the likes of Anna Hazare and Arvind Kejriwal were associated.
Aam Aadmi Party was formed after some prominent India Against Corruption volunteers including Mr Kejriwal changed their track and took a political plunge.
Kapil Mishra has been firing salvos at his former mentor with serious allegations of corruption. The party as well as the government have denied all charges levelled by him.
"We will meet Kejriwal at his janta darbar and demand his resignation as well as a probe," Kapil Mishra said, adding there should "resignation before investigation."
A resolution was also passed to have a 'Right to Recall' hearing against Arvind Kejriwal in his New Delhi constituency and Health Minister Satyendar Jain.
Demanding transparency in AAP's funding, Mr Mishra said the party must put out list of its donors on its website.
Late AAP leader Santosh Koli's mother Kalavati, who also attended the event, demanded a CBI probe to investigate her daughter's death.
Santosh Koli, then an AAP candidate from Seemapuri, had met an accident in June 2013 and died. The party calls her a "martyr" who took on the ration mafia in the national capital.