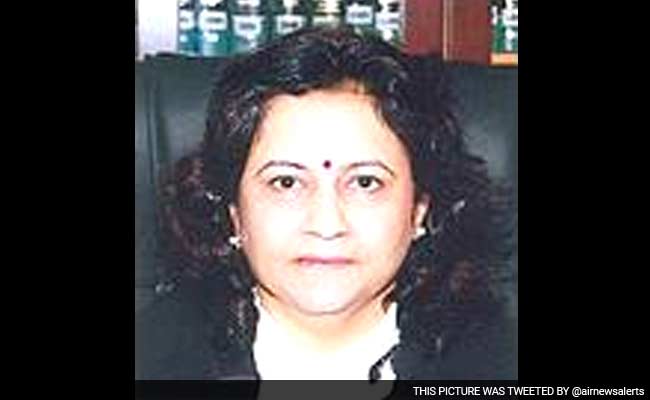 New Delhi:
Former Delhi High Court judge Reva Khetrapal will be Delhi's new Lokayukta, a post which was lying vacant since 2013.
Justice Khetrapal was chosen unanimously by a four-member panel which included Lt Governor Najeeb Jung and Chief Minister Arvind Kejriwal who have locked horns on many occasions over offcial appointments.
Chief Justice of Delhi High Court G Rohini and Leader of Opposition leader in Delhi Assembly Vijender Gupta were the other two members of the panel.
Mr Jung will recommend her name to President Pranab Mukherjee tomorrow for appointing her as Delhi's Lokayukta. The 63-year-old judge's name was recommended to the Chief Justice of Delhi High Court by AAP government in July as well as earlier this month.
The other two judges whose names were suggested by the AAP government were retired Chief Justice of Orissa High Court Bilal Nazki and retired Chief Justice of Haryana and Punjab High Court Jasbir Singh.
BJP and Congress had been cornering the AAP government over the vacant post of Lokayukta and also accused it of delaying to fill up the same.
As per Delhi Lokayukta and Uplokayukta Act, 1995, term of Lokayukta is for five years.
"The institution of Lokayukta is crucial to ensure corruption free governance and to maintain high level of probity in the public domain," said BJP's Gupta.
Ms Khetrapal was additional judge in the Delhi High Court between February 28, 2006 and September 22, 2014.
She was also Additional District and Sessions Judge in 1991 and was posted as Special Judge (Narcotics) in 1994. She was appointed as Secretary, Press Council of India in 1999.
In August, former Law Commission Chairman and former Chief Justice of Delhi High Court A P Shah had turned down the Kejriwal government's offer to appoint him as the new Delhi Lokayukta.
The last Lokayukta, Justice (Retd) Manmohan Sarin, had relinquished office in November, 2013, following a five-year term. Since then, the post is lying vacant.