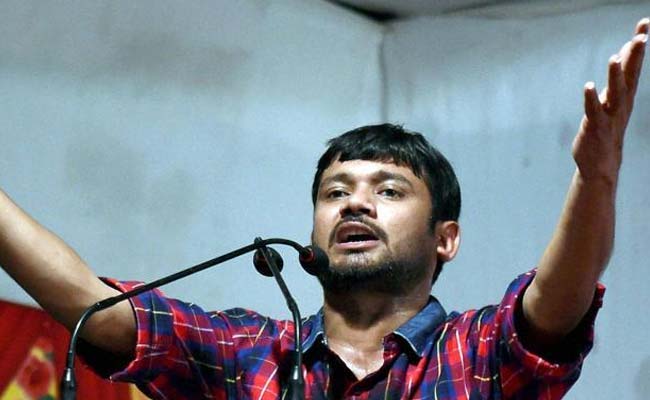 New Delhi:
JNU student leader Kanhaiya Kumar and two other students were granted regular bail in a sedition case today.
The three students - Kanhaiya Kumar, Umar Khalid and Anirban Bhattacharya - were charged with sedition in connection with alleged anti-India slogan-shouting during an event in February at JNU campus.
Earlier in the day, Delhi Police told the court that Mr Kumar, Mr Khalid and Mr Bhattacharya did not misuse interim bail conditions and cooperated with the probe in the case.
"In view of the fact that these three accused persons are on interim bail and have joined the investigation as and when called, I admit all these accused persons Kanhaiya Kumar, Umar Khalid and Anirban Bhattacharya to regular bail on the same terms and conditions on which they were granted interim bail.
"Bail bonds and surety bonds have already been furnished by these accused persons at the time of availing interim bail.
The same bond shall remain in force till further orders," Additional Sessions Judge Reetesh Singh said in his order.