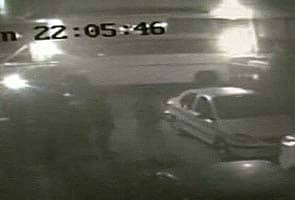 New Delhi:
It took the Delhi Police less than 24 hours to track down the main accused in the horrific gang-rape and torture of a 23-year-old medical student in Delhi on Sunday evening. Three men have been arrested and three others have been detained.
Six men repeatedly raped the woman in a moving bus, beat her brutally with an iron rod, beat a male friend who had boarded the bus with her and then threw the two out of the bus, stripped of much of their clothing, on a flyover. They were found unconscious there and were taken to hospital, where the woman has undergone multiple surgeries and is now on ventilator support with what doctors have described as "irreparable damage" to her abdomen and intestines. (
Share your experiences as a woman in our cities
)
For hours after the incident, the bus, a white chartered bus run by a private operator, was missing and the alleged rapists absconding. The police studied CCTV footage from highway cameras to identify the bus. Footage released by the police shows the bus drive past a camera at about 9 pm.
The footage showed that the bus had "Yadav" written on its side and the colour and design of the seat covers and blinds were visible. Armed with this information, the police went to a bus stand in RK Puram sector 3, close to Munirka, where the victim and her friend had boarded the bus. About 40 white buses are usually parked at the stand and transporters there identified it as a bus used to ferrying children at a south Delhi school.
The police then traced the bus to suburban Noida and tracked down the bus driver, Ram Singh, now the main accused in the case.
To track down the assailants, the police had prepared sketches from descriptions given to them by the victim's male friend. They also sent blank texts on the phones that the accused had snatched from the victims. One of the phones was active and that helped the police get the location of the one of the accused held.
The police say the accused were partying on Sunday evening and had been drinking. They then took the bus out to ply it and make an extra buck.
The police have also recovered the iron rod used to beat the couple.