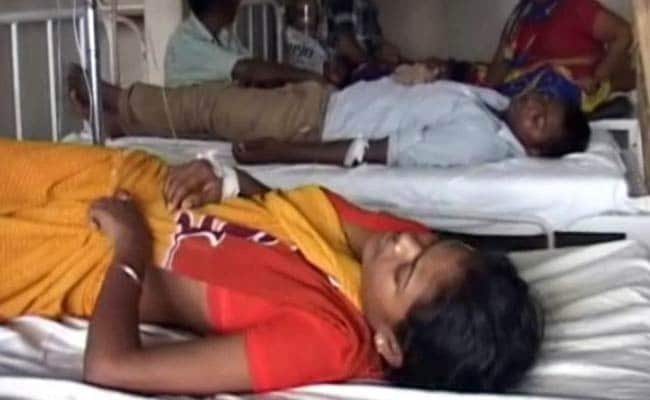 New Delhi:
As the Capital grapples with its worst dengue crisis in five years, Delhi Health Minister Satyendra Jain today said that the situation is under control and urged residents to not panic. Mr Jain, who met top health officials this morning, has ordered the purchase of 1,000 new beds for hospitals, which have been ordered not to turn away any dengue patients.
Doctors say the next four weeks could see a bigger rise in dengue cases as temperatures have not lowered yet in Delhi, though it is already mid-September. New strains of dengue have emerged this year, doctors said, in which there is a rapid drops in platelet counts, leading to a rush at clinics, hospitals and blood banks.
The Health Minister's order for an urgent acquisition of hospital beds comes after the tragic suicide of a couple whose seven-year-old son died of dengue last week. The child was allegedly denied admission by a number of private hospitals and the parents could manage to secure a hospital bed and admission only hours after they first rushed him to hospital.
A day after the child died, his parents jumped to their death from a four-storeyed building in south Delhi's Lado Sarai.
Delhi Medical Council or DMC Registrar Girish Tyagi has said that "prima facie" it seems the boy could have been saved had he received timely treatment.
Health Minister Jain has suggested that hospitals postpone surgeries that can wait, to free beds for dengue patients. "Our first priority is to treat Dengue patients," Mr Jain said.
Till September 5, 1,259 cases of dengue had been recorded in the Capital. This is the highest since 2009, when 1,512 cases were recorded.
The Municipal Corporation of Delhi (MCD) has been conducting tests around the city to check for breeding grounds and has fined 114 institutions in the last 15 days.
MCD officials say they are working with Residents Welfare Associations on an action plan to control larvae growth in neighbourhoods.