New Delhi:
The deadly smog that has covered Delhi and its surrounding areas for the last two days resulted in a huge pile-up of vehicles on the Yamuna Expressway in the capital's outskirts this morning. At least 24 vehicles were damaged and several of the drivers were injured, sources said.
The driver of a truck, severely injured, was extricated from the vehicle with great difficulty by the locals. He has been admitted in a nearby hospital. Several other drivers were released after first aid.
The toxic blanket that covers Delhi at the onset of every winter has been among the worst this year. The air quality index -- which measures the concentration of toxic particulate matter in the air -- has shot up to 451, pushing a top medical body to declare it a "public health emergency".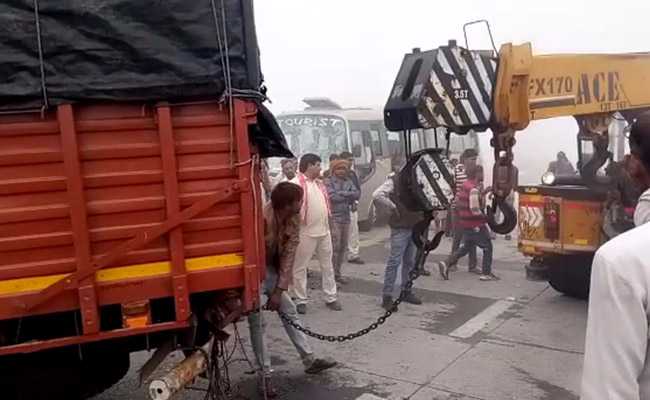 Health experts say particulate matter in the air should stay below 100 and the scale does not extend beyond 500.
The Delhi government has shut down the schools till Sunday and released health advisories for high risk groups, which mainly include children and the elderly.
While announcing yesterday that Delhi's junior schools will be closed, deputy chief minister Manish Sisodia said, "I would request people to avoid morning walks. The situation is close to a severe crisis". He had promised to review the situation today.