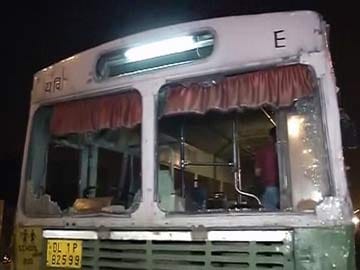 Angry protests broke out overnight in Delhi over power blackouts as summer temperatures soar.
Residents took to the streets at around midnight on Tuesday in northeast Delhi, attacking vehicles as frustration mounts over the power cuts.
Yesterday, union Power Minister Piyush Goyal said it will take two weeks to resolve the crisis in the capital. Damage to some transmission lines during a recent major thunderstorm has added to the problems. (
10-Day Deadline To Fix Delhi's Crisis, Vows Power Minister Piyush Goyal
)
Arvind Kejriwal, former Delhi Chief Minister, will seek an appointment with the Prime Minister to discuss the exigency, said the Aam Aadmi Party or AAP. The party alleges that the union government led by Narendra Modi "took 10 days to determine the cause of acute power cuts Delhi is facing. And have demanded another 15 to fix it."
Power outages in Delhi and other parts of the North have been triggered by a spike in demand as temperatures soar, leaving a dilapidated electricity infrastructure unable to cope.
A political row has erupted over the cuts, with the Power Minister blaming the city's previous Congress government for outdated infrastructure. (
Delhi's Power Crisis. Massive Outages, Parties Blame Each Other
)