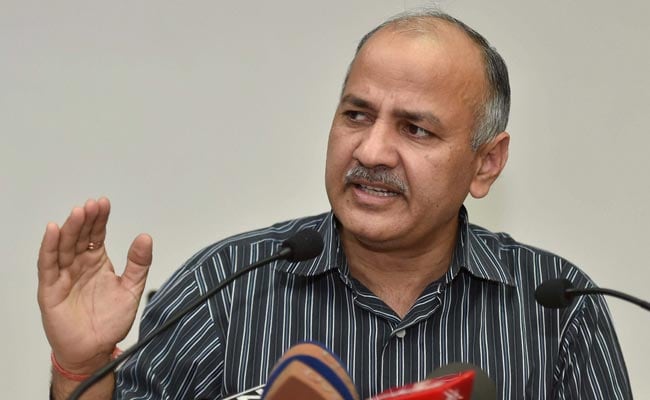 New Delhi:
Demanding permanent employment, many contractual guest teachers, today, protested outside the residence of Delhi's Deputy Chief Minister Manish Sisodia, who also holds the education portfolio, and blocked his car before police detained them.
Guest teachers in large number gathered outside Mr Sisodia's residence on Mathura Road and started shouting anti-government slogans.
According to an official, teachers employed on contractual basis in government schools have been demanding permanent employment, including appointment of a Pay Committee under the Seventh Pay Commission.
Permanent job for contractual employees was also one of the promises made by AAP before the elections.
"We went to meet Sisodia at his 'janta darbar', but were stopped outside his gate. His security barricaded the entry, so we started shouting slogans," All Guest Teacher Association president Praveen Tobaria said.
"AAP Government had promised that contractual employees would not be terminated and will be kept as permanent employee. Now, schools and the Directorate of Education (DoE) are terminating services of guest teachers one by one," a teacher said.
Angry with the city government, guest teachers also stopped Manish Sisodia's car after which the police intervened and detained the protesters.
Some of the protesters alleged that they were manhandled by the policemen.
The protesters also alleged that Mr Sisodia called them "agents of BJP" and refused to listen to their plea.
"It was shocking as we supported the party throughout the election and now they are calling us agents of BJP. We want government to clarify their stand," Mr Tobaria said.
Guest teachers' contracts are renewed on yearly basis. Nearly 17,000 teachers are working in Delhi government schools on contractual basis. Some of them have been teaching in schools for more than 10 years.
However, education department officials maintained that guest teachers have been assured that they will not be terminated and a policy was being framed according to which they will be hired.