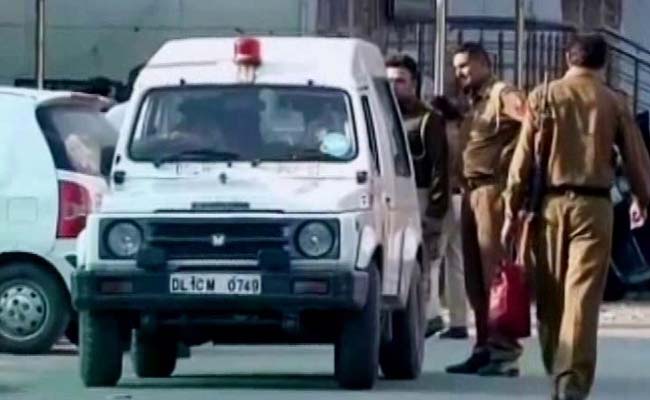 New Delhi:
A 26-year-old woman jumped from a 20-feet-high balcony in east Delhi to escape five men who allegedly raped her for hours, police said. The injured woman, a mother of two, walked on the streets without a shred of clothing, begging for help but no one came to her rescue, she told the police. All accused have been arrested.
Four of them - Lakshay Bhalla, Vikas Kumar, Naveen, and Prateek - work in call centres in Noida near Delhi. The fifth, Swarit is an engineer with Tech Mahindra.
The incident occurred on Saturday when the woman, who lives with her two children in south Delhi, was picked up by Vikas, known to her, and taken to a flat in east Delhi's Pandav Nagar area, police said.
"The woman left with him and on the way met two of his friends. The three brought her to the flat where their other friends were already present," police said.
The accused, according to the woman's statement, threatened her and forced her to consume alcohol. They then allegedly locked her in the flat and took turns to rape her till the early hours on Sunday.
At around 5.30 am, the woman managed to reach the balcony and jumped off it. She alerted some passersby, one of who reportedly informed the police.
"The woman was admitted to the Lal Bahadur Shastri Hospital for medical treatment and examination. She has sustained minor injuries in her legs," a senior police officer said.
Police said further investigation is on since the woman has been changing her statement.