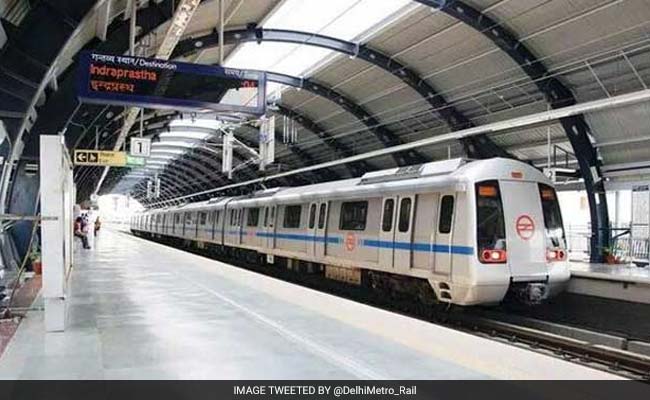 New Delhi:
The Delhi Police, in a novel initiative, has rewarded a bunch of DMRC staffers whose alertness saved the lives of commuters.
Among the awardees are train operators, drivers and others working with the Delhi Metro Rail Corporation (DMRC), they said.
A 57-year-old man, who allegedly attempted suicide by jumping in front of a moving train at JLN Stadium metro station on July 7, was saved due to the alertness of a train driver.
In another incident, a 23-year-old man, who had fallen on the tracks at Udyog Bhawan metro station on July 18, was spotted by the DMRC train operators. They stopped the train in the nick of time and the man was saved, police said.
Many such alert DMRC staffers will be rewarded under the initiative, they said.
A senior police officer said the initiative will also work as a "rapport building" exercise with the DMRC officials, who will be awarded with certificates as a token of appreciation.
The Delhi Metro has welcomed the initiative.
"Delhi Metro's train operators have been able to save many lives due to their alertness and commitment towards work. All train operators undergo detailed training at our state-of-art institute before joining the Metro operations," Anuj Dayal, Executive Director, Corporate Communications of DMRC said.
"Prior to joining their assignments, they also have to appear for psychometric tests which judge their ability to react quickly," he said.
Meanwhile, the DMRC had also awarded a Delhi police employee on the former's foundation day on May 3.
"An employee of the Delhi Police had received the Managing Directors Award for meritorious performance. We had helped the DMRC in a metro cable theft case for which our officer was rewarded on the DMRC Foundation Day on May 3," the senior police officer said.
"The SHOs of the concerned station usually maintain a record of the DMRC officials who have done something significant. Accordingly, we recognise and reward them for their work," he added.