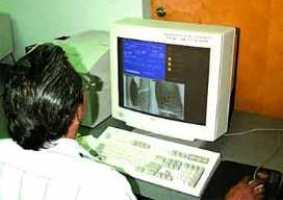 New Delhi:
He thought that playing dead would lead to closure of all cases against him and he would be saved from jail term which would have followed his conviction. But then he didn't know that Delhi Police was equipped with Computerised Remote Identification of Suspects (CRIS) that they used to finally nab him.
The accused Parvez Lalla, a resident of Tilak Nagar had 14 cases lodged against him under Excise Act from 1998 to 2006. For last two years, he had been absent from court hearings in all the cases and had even jumped the bail. In some cases even non-bailable warrants had been issued against him and proceedings to declare him as proclaimed offender had also been initiated.
It was then his family members informed the court that Parvez had passed away. The court asked the police to verify the fact regarding Parvez's death.
"When we arrived at the given address (H.No.NA-2, Vishnu Garden), we met the owner Kaushlya Devi who said that no person by the name of Parvez Lalla was residing there and she did not know anything about his death. We searched at other addresses too but couldn't find any information about him.
As our investigations continued, we received information that Parvez was alive and was residing at H.No.392, First Floor, F-Block, Raghubir Nagar and he had also gone to cast his vote in local body elections in Uttar Pradesh with his wife.
Then we again went to NA-2, Vishnu Garden to execute the NBW and there we met a person who identified himself Raju and claimed to be brother of Parvez. He said that Parvez had died 12 years back. When we asked him to produce the death certificate of Parvez, he said he didn't have it as it could not be obtained from MCD," said V.Ranganathan, DCP West.
Suspecting foul play, Raju was taken to the police station for questioning and his fingerprints were taken.
"These prints were checked on CRIS by single digit matching mechanism which is available in CIPA computer installed in police station. After we got the match, Raju was thoroughly interrogated and he confessed that he himself was Pravez Lalla. He was then arrested," the DCP added. This was the first time that Delhi police nabbed an accused using CRIS.